We had to go back to the Magic Kingdom (3rd time this trip), because Grandma had promised to get a picture with the Princesses.

We took the Monorail over and Dad got a ride for the boys up front.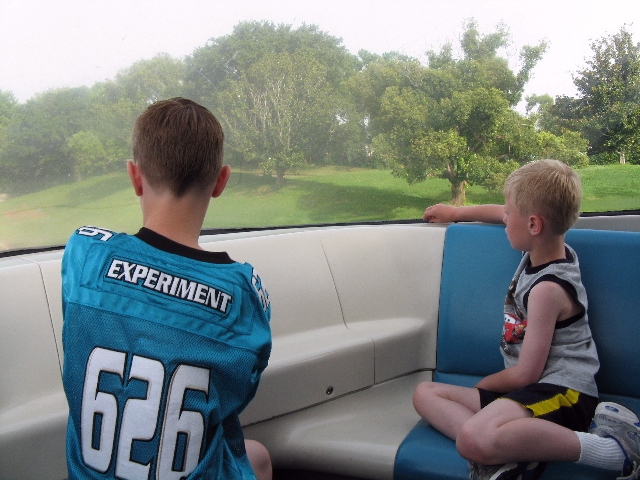 We went right to Mickey's ToonTown and had to wait by a rope. When they dropped the rope Brandon took off running to get into line. He took the lead when a girl's hat fell off and we followed behind. However, when we got to the place, he was third in line. He said that he thought he needed to wait for us and the second person was with the first.

It was a good laugh and we got the pictures.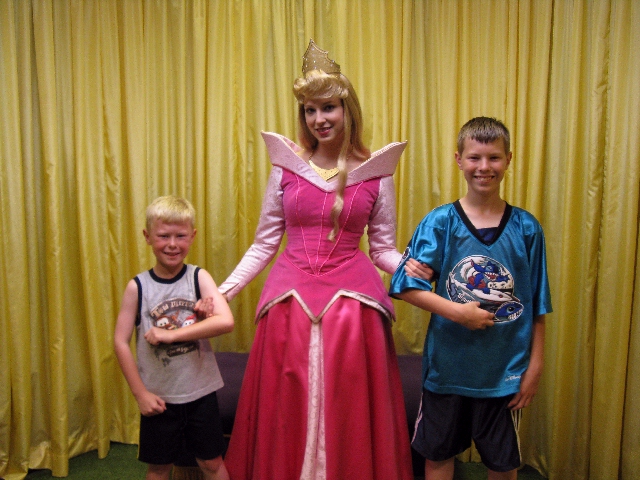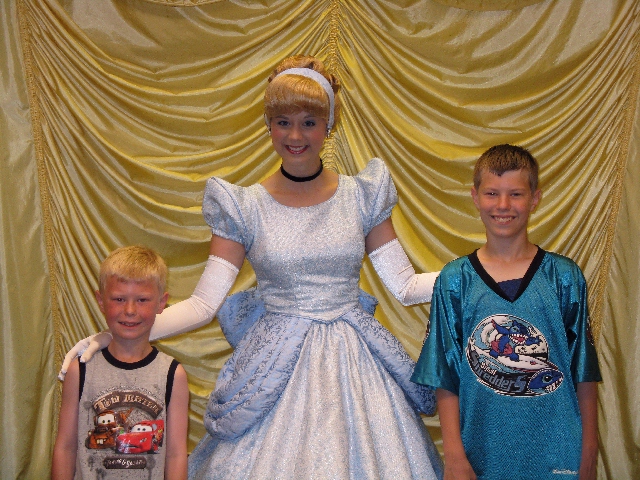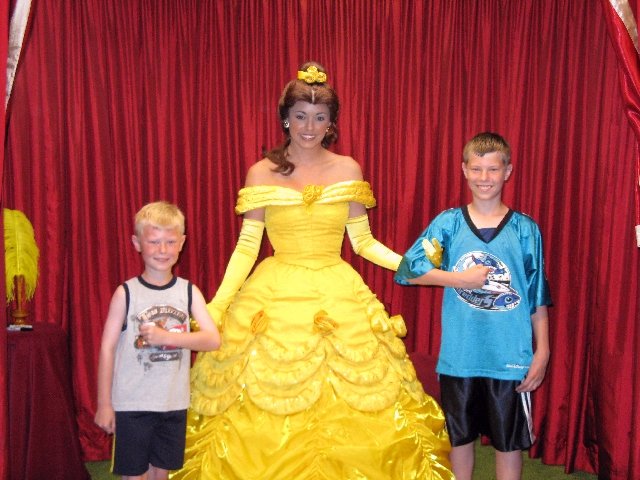 We went around and got in the Disney Pals line and got some pictures with Donald Duck, Goofy and Pluto.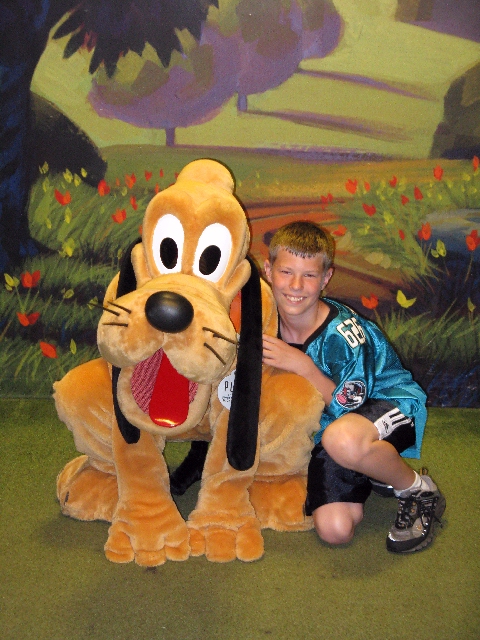 The boys wanted to ride The Barnstormer again so will we waited, the girls went to Main Street to find some breakfast.

We were able to ride the rollercoaster twice, because when we got done with the first ride they said if we wanted to ride it again, just go to the back.

On the way to Main Street we met the Fairy Godmother.

After eating we were heading to Snow White's Scary Adventures ride and to our amazement was Captain Jack Sparrow. We had never seen him, let alone get pictures and autographs. We all had a good time and Dad got some goofy pictures with him.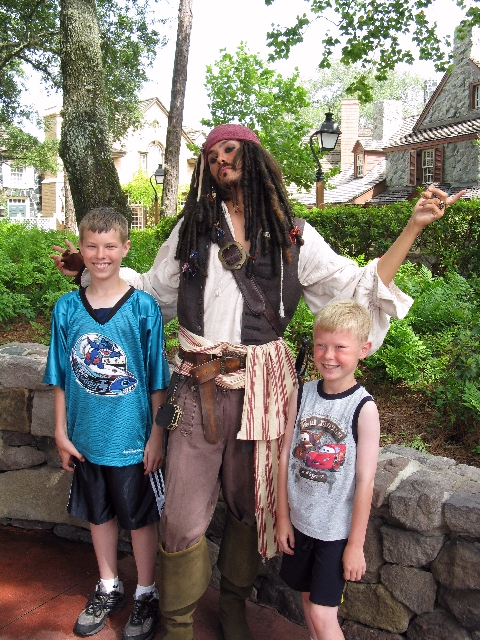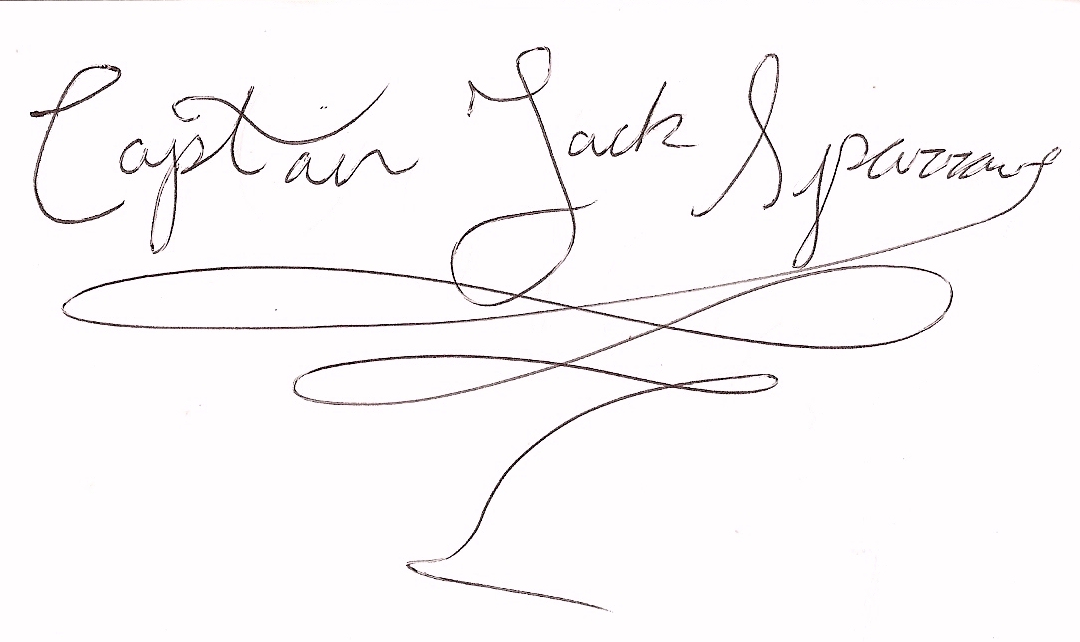 After Snow White, Dad ran over to Big Thunder Mountain Railroad to get some Fast Passes while the rest of the gang rode the Dumbo the Flying Elephant ride.

All three of the boys rode Big Thunder Mountain, the largest rollercoaster yet for them. Brandon said it was too loud when it went up the hills and didn't ride it again.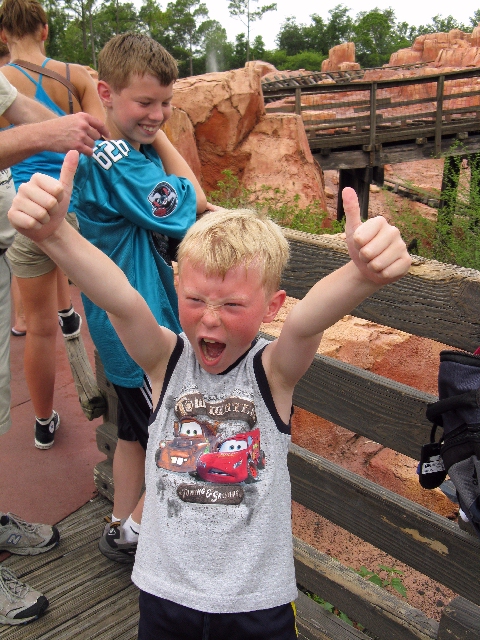 Adam was hooked and rode it again with Dad.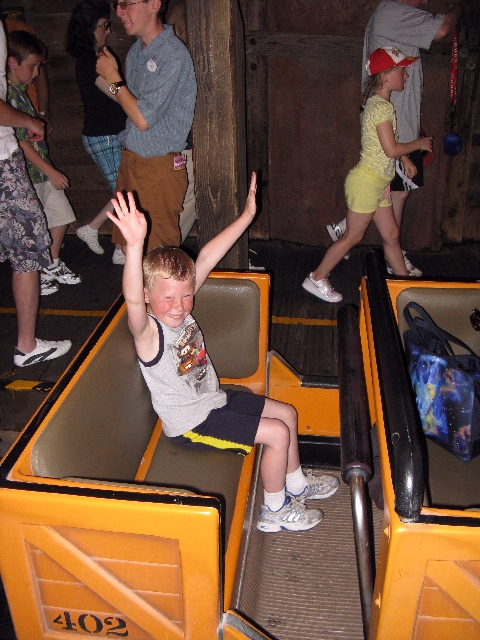 We ate at Peco Bills Tall Tale Inn and Cafe again and caught the parade outside the restaurant and then all of us rode Pirates of the Caribbean.

A Jawa had signed over Mr. Smee's autograph, so the boys hung around Adventureland while the girls left to do shopping. The boys were able to ride the Jungle Cruise and get Peter Pan's autograph.

We met Pluto in front of the Magic Kingdom and then left the park.

We went over the Animal Kingdom Lodge to look around and do some shopping. Dad saw and still didn't buy a Captain Jack Sparrow hat and wig.