We were back at the Magic Kingdom after the parade and fireworks shows the night before.

We got Fast Passes for Buzz Lightyear's Space Ranger Spin and got into the Monsters Inc. Laugh Floor. Didn't have to say hot dogs were my favorite food, but a good time anyways.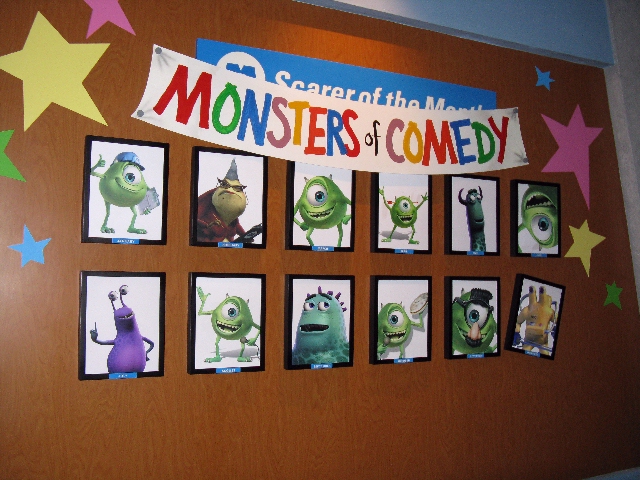 After Monsters Inc. Laugh Floor, the Stand-by entrance for Stitch's Great Escape was only 5 minutes, so we quickly did that.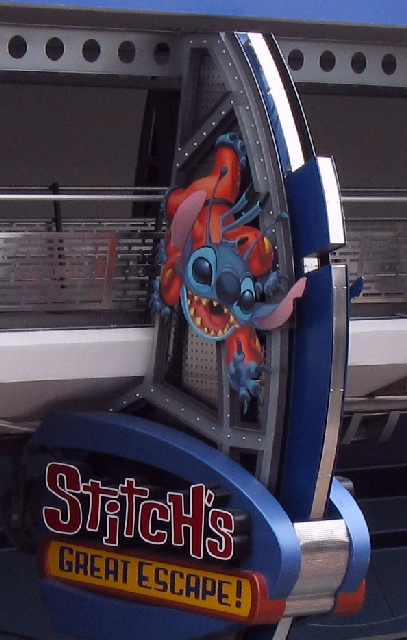 After doing Buzz Lightyear's Space Ranger Spin, the boys decided to ride the Tomorrowland Transist Authority (TTA). We have never riden it before for some reason. However, we discovered it was a very nice ride. You saw lots of other attractions and got to see a lot of Tomorrowland. We rode it again later in the day.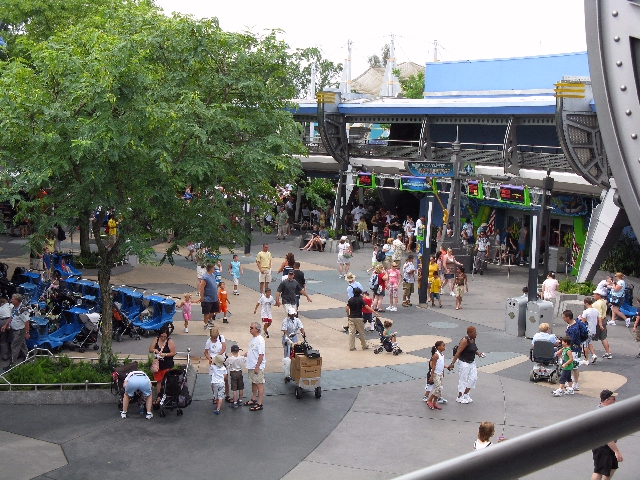 After the TTA, we raced at the Tomorrowland Indy Speedway and then finally made it to the Haunted Mansion. This attraction was closed the last trip and we were all excited to show Grandma the ride and if it looked any different. Last trip was famous for the three screaming girls in the car behind us. Dad had a hard time telling what was new from the last time.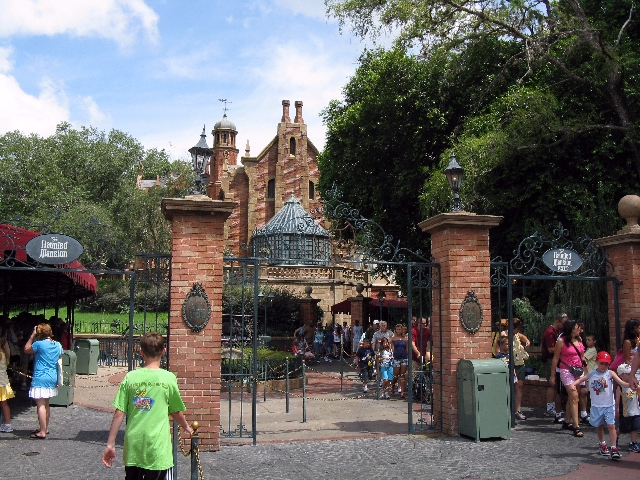 After the Haunted Mansion, we went on It's a Small World ride, got Captian Hook and got autographs of Captain Hook, Shmee, Wendy Darling, Timon, Rafiki and Pinochio, while mom went to Main Street to reserve a spot for the parade. The kids had a Mickey Mouse shaped Rice Krispie bar (with chocolate for the hat).
Unfortunatley, the rain came down and the parade was cancelled. So we did some shopping until it was time for our reservation at The Crystal Palace. Here we have a dinner buffet and meet Piglet, Winnie the Pooh, Tigger and Eeyore.

Of course, the highlight for Adam was meeting Piglet.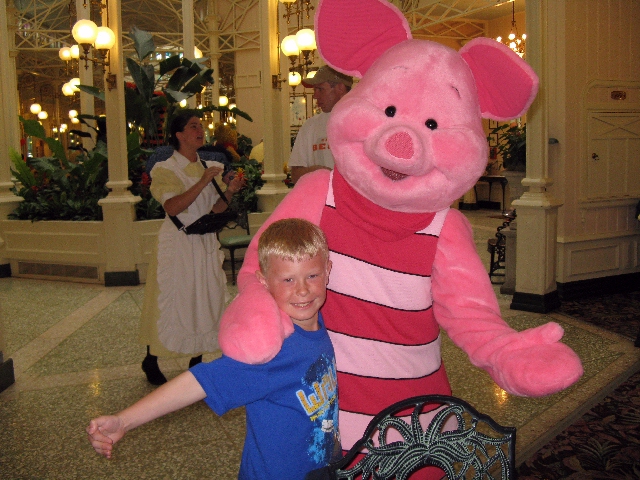 After the Crystal Palace we were able to get onto The Many Adventures of Winnie the Pooh ride and then the boys wanted to go on another rollercoaster, The Barnstormer at Goofy's Wise Acre Farm. It is bigger than the one at SeaWorld and they talked Dad into going on it. It turned out to be a very fun ride and we went on it many times.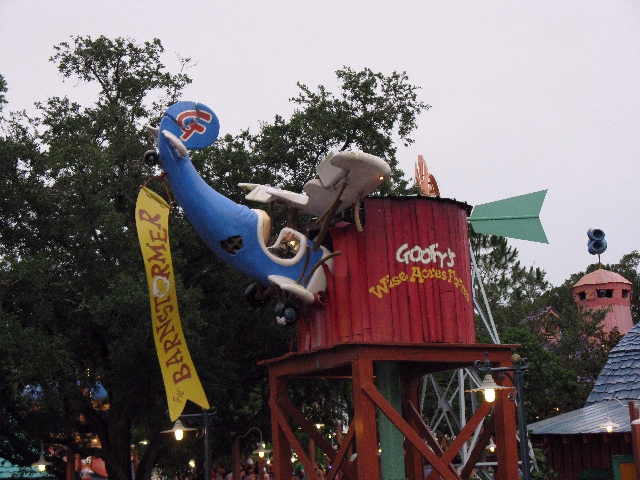 The boys liked it when the car goes through a hole in the barn.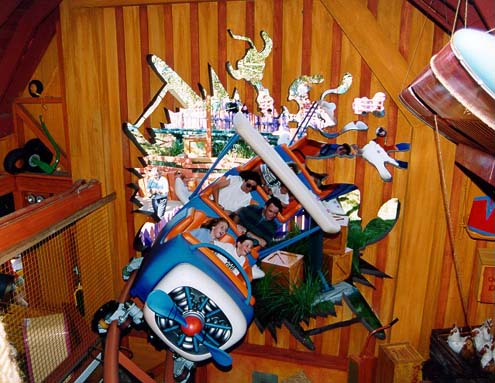 After riding TTA one more time and getting our picture taken by the castle at night, we took the ferry and watched the fireworks.

After getting to the transfer station, mom took her required photo of the boys laying in the flowers. Not enough flowers and too much dirt this year.