We got to Epcot early in the morning and we got Fast Passes for Soarin' right away and went on the ride as the wait time wasn't long yet.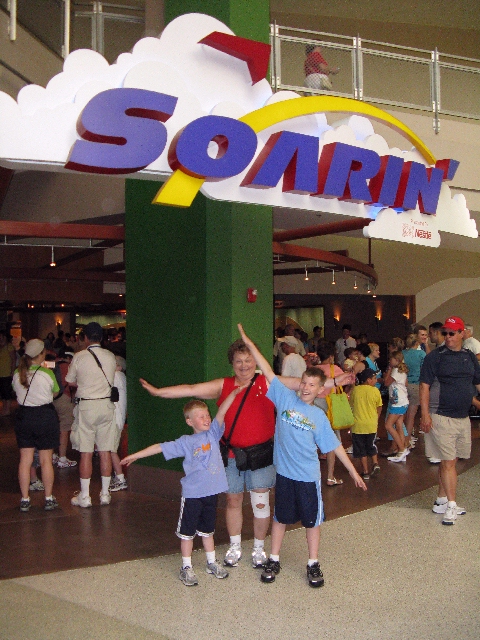 During the time between Soarin' rides, Dad went and got Fast Passes for Test Track and the rest of the gang went on Figments Journey to Imagination.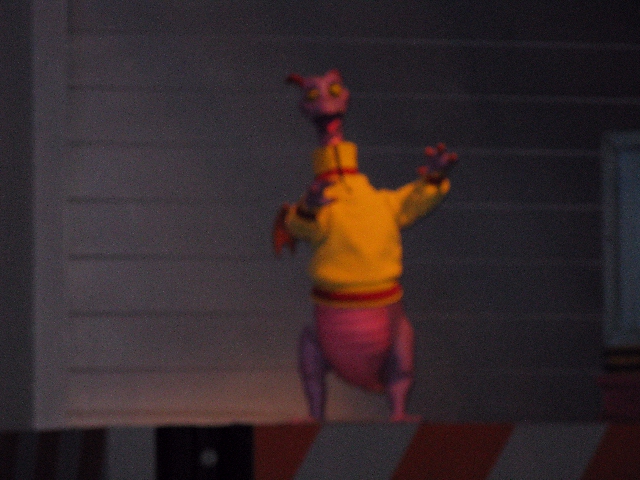 Unfortunately, we also found out bad news, Figment's Place was closed and Adam would not be able to meet one of his favorite characters.
Here the boys are last year saying goodbye to Figment (hopefully not for the last time).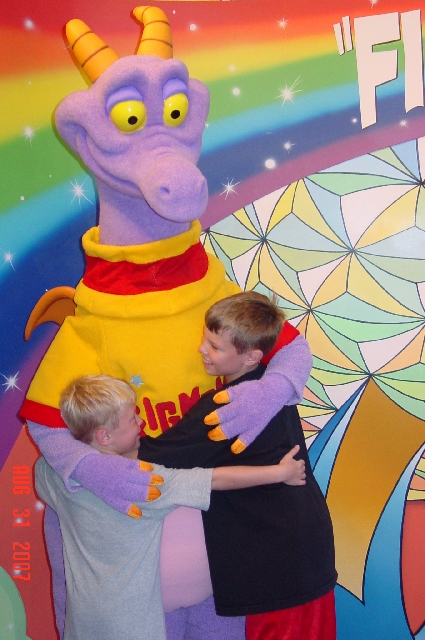 On our way to Test Track mom checked on Mission to Space and found out there were two rides, one with spinning (orange ticket) and one without (green ticket). We took the green ticket and found out it was a great ride.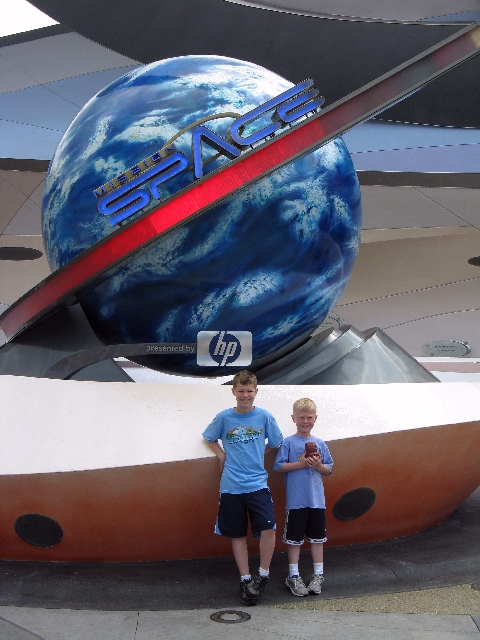 Adam went to Mars and all he got was this lousy rock!!!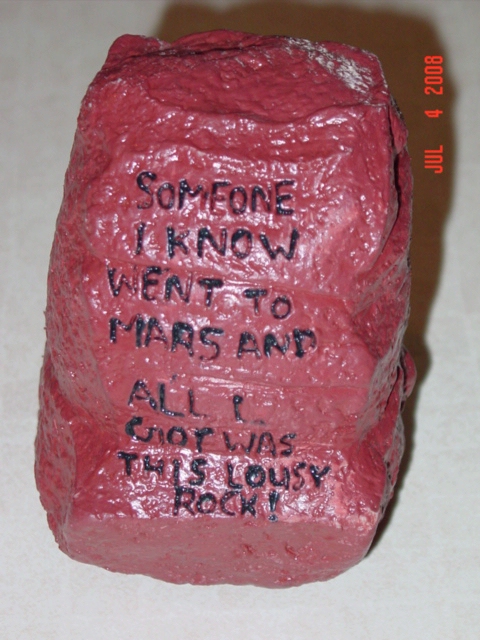 Then Grandma and the boys went on Test Track, while Mom shopped.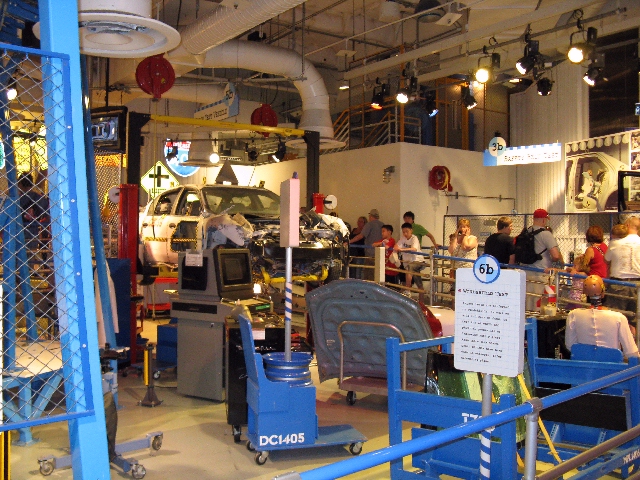 We went to the Garden Grill in The Land
It is a circle restaurant that spins and you see different parts of the Living With the Land ride.
The characters you meet are Mickey Mouse, Pluto, Chip and Dale.
The food was very good and Adam could not get enough chicken strips and macaroni and cheese.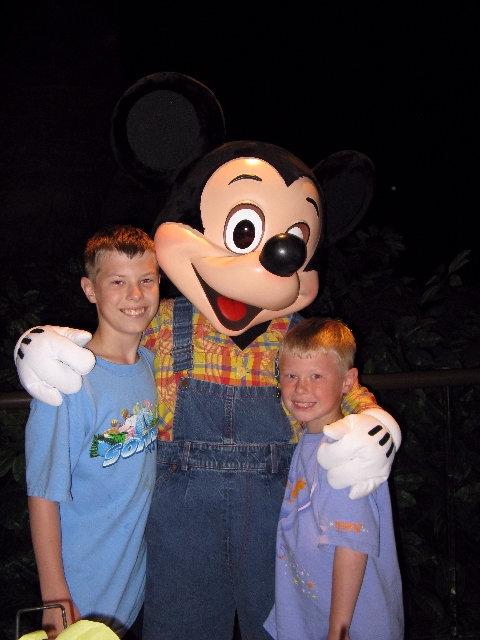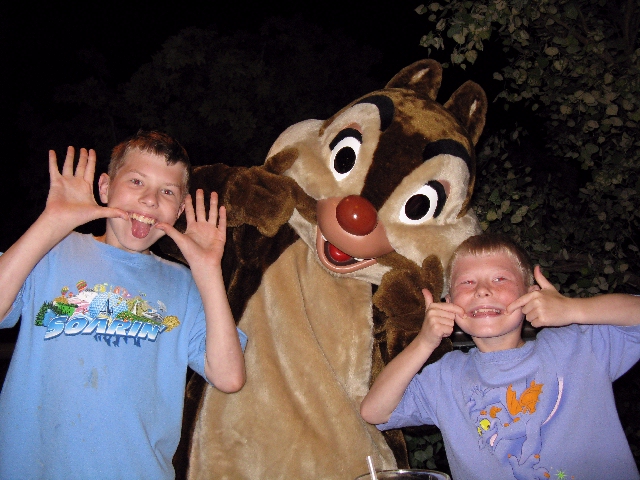 In Morrocco we met Aladdin and Princess Jasmine.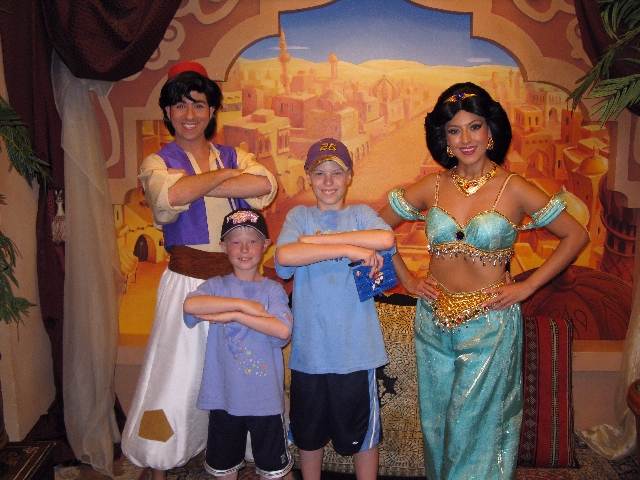 Next to Germany we met Dopey and Snow White.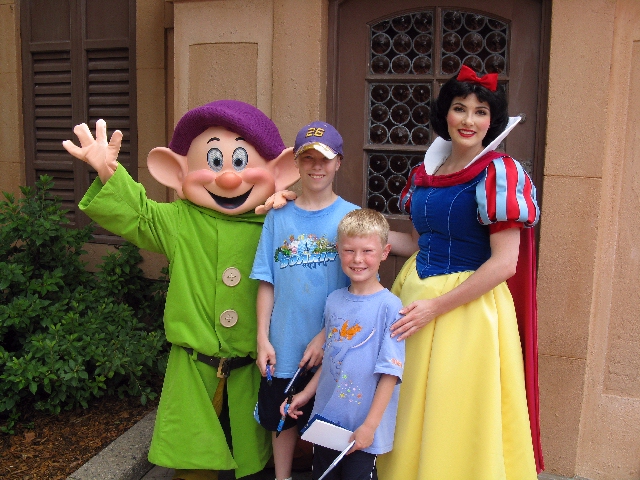 In Japan we met Mulan and one of the boys favorites, Mushu (he's the dragon).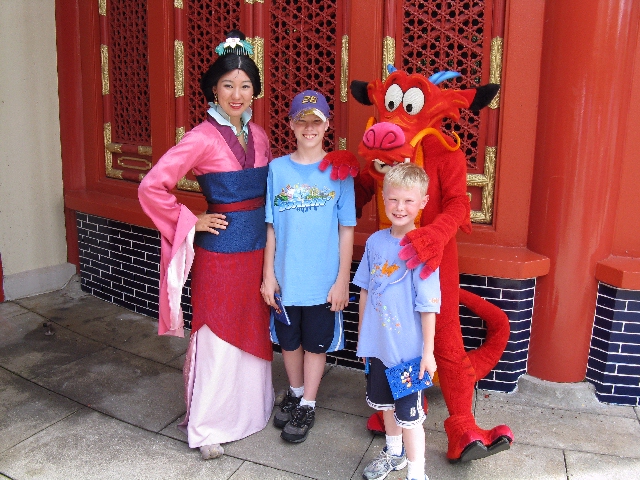 This year the Spaceship Earth ride (the Epcot ball) was open and updated.




In the cars was touchscreen computer and it asked questions about you. In the end it showed you your future using images it took earlier in the ride.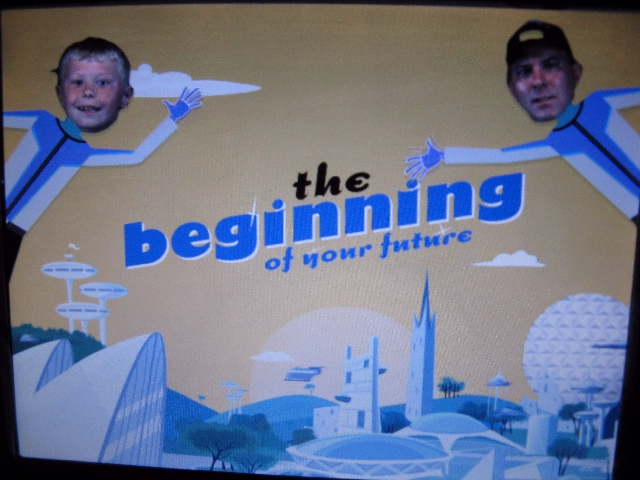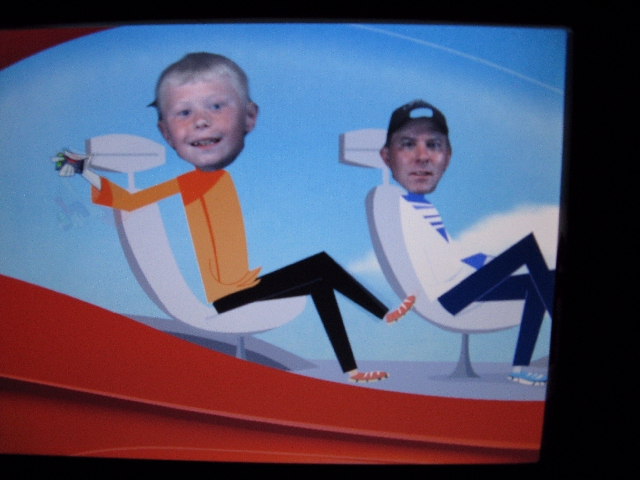 After the ride a globe showed everybodies home city.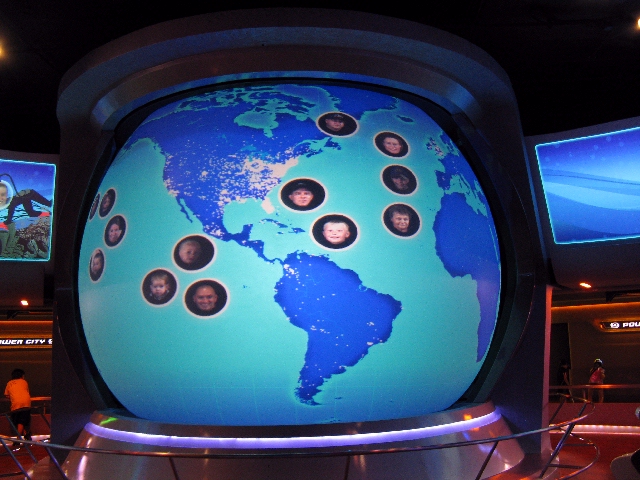 Another good (and long) day at the park.