We started the day by eating our breakfast by the pool, then head over to Animal Kingdom (the last park we hadn't been to yet).

Before entering the park, we were able to meet Flik and get pictures with Chip and Dale together.

Once in the park, our first stop (as always) is Lilo and Stitch. This year only Dad and Adam wore their Stitch Shredders jersey's.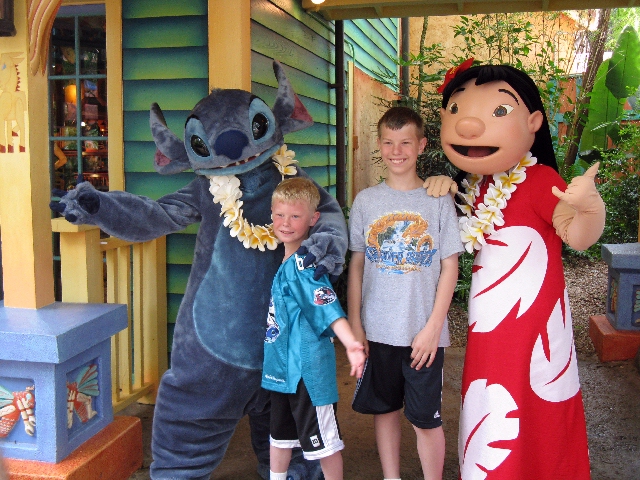 We then hit Camp Mickey and Minney Trail and met Keni and Koda, Goofy, and Donald Duck.

On the way to Kiliminjaro Safari we stopped for Terk and Baloo and King Louie.
Last visit King Louie wasn't out and Grandma was happy to see him this year.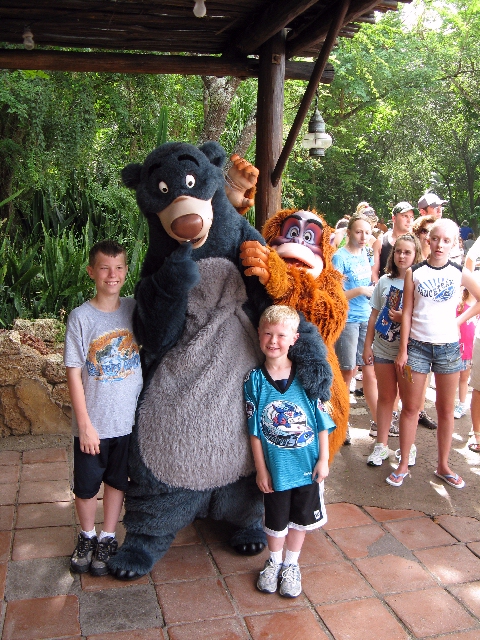 It was a good ride on the Kiliminjaro Safari, we got a real close look at the giraffes and the boys liked seeing the animals that they have been playing in Zoo Tycoon 2.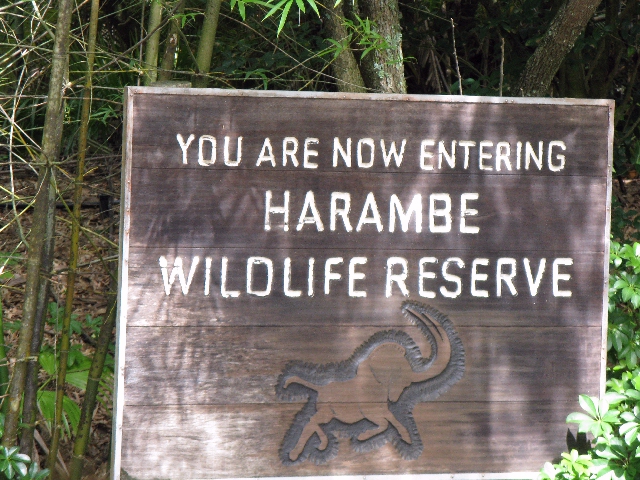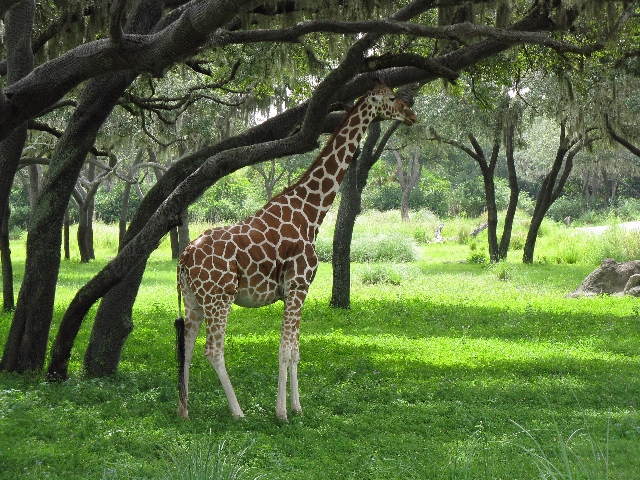 The boys took the train to Rafiki's Planet Watch and met Pocohontas and Jiminny Cricket.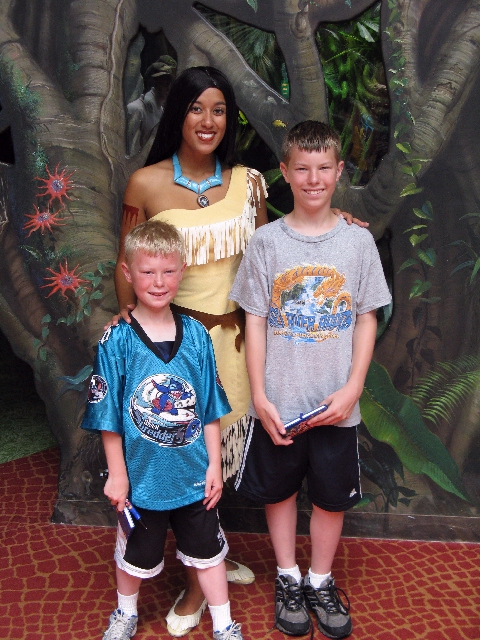 Then it was on to Kali River Rapids ride. Last year we went on three times and couldn't wait this year to go. We were able to get two Fast Passes so we could go two times as the wait time was long.
The first time nobody got real wet, however, the second ride, Mom and Adam got drenched. They went down the large rapid first and a wall of water came over the boat. Mom got so wet, that night she had to use the hairdryer in the hotel to dry the money.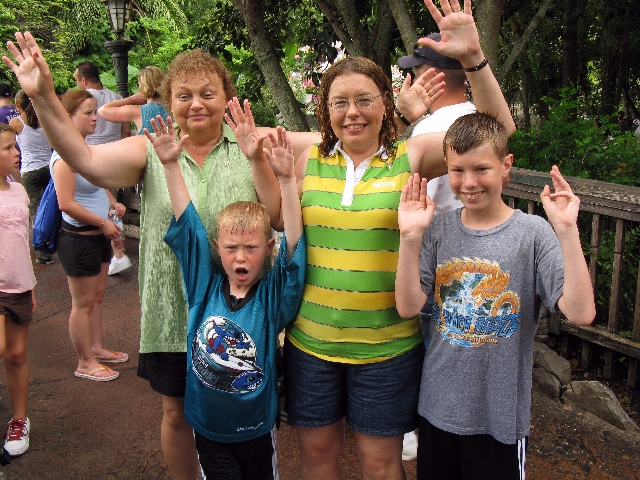 The rain started again as we made our way into DinoLand U.S.A., but the boys were still able to ride Primeval Whirl (their 2nd rollercoaster).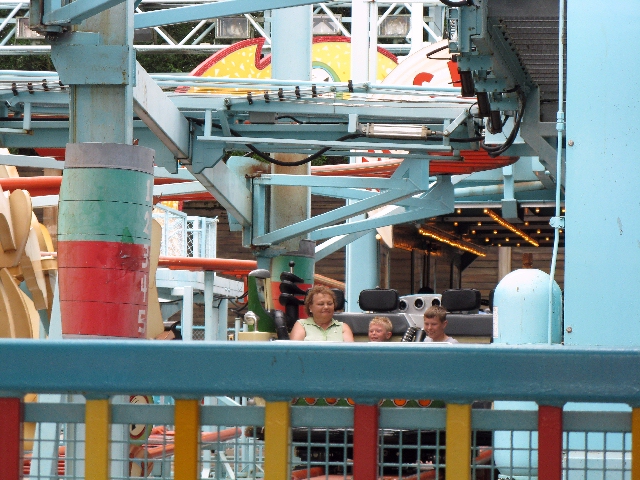 On the way out, we were able to see It's Tough To Be A Bug.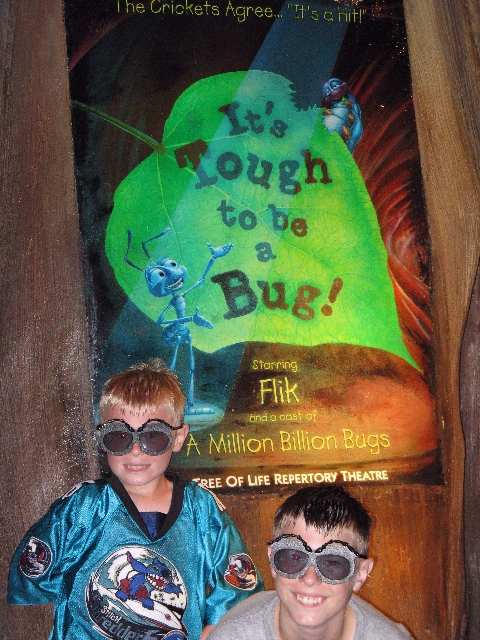 It really started to rain, so we finished up the park by shopping to two main stores. Mom bought a new (dry) shirt and wore it out.

Seeing we left the park early, we decided to go eat at Planet Hollywood. It was a huge line to get in, but we were able to use some AAA coupon for VIP seating (even though it was past the time to use it) and got right in.