We started our vacation by flying on Delta Airlines.

Here is the small Canada Air Regional Jet we started on.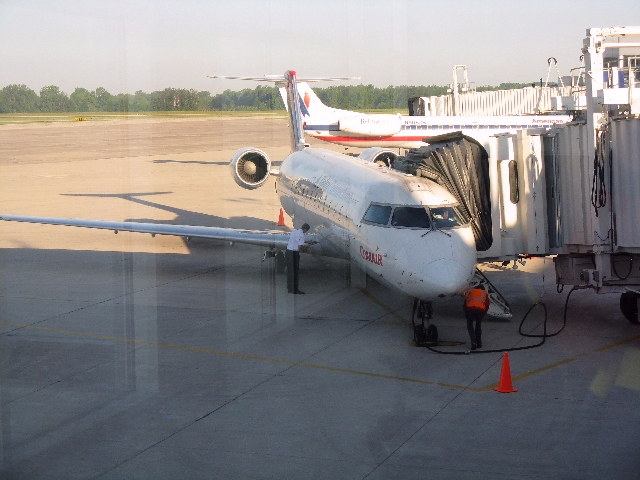 When we got to Cincinnati, found the large rubber bouncy ball that we had seen our last trip, but didn't have time to get on the way back. All the boys remebered the ball and went to the store right after we landed and made our way to the terminal.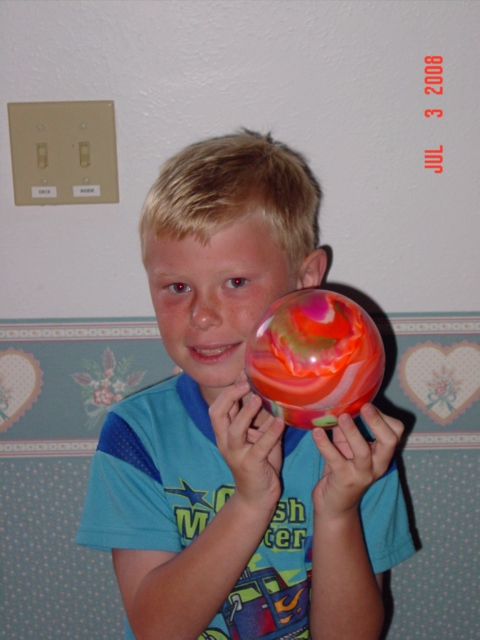 Leaving Cincinnati we got on a larger 737-800 and got these cool touch-screen TV's in the back of the seat in front of us.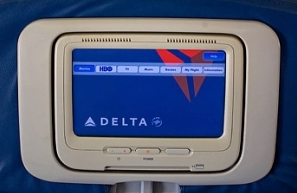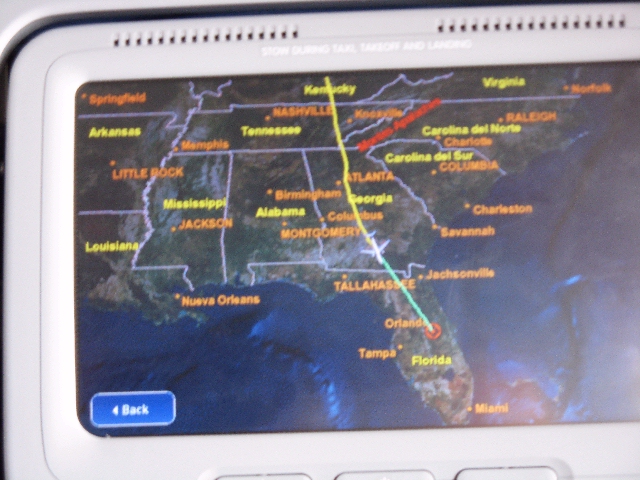 We could see where the plane was on a map, distance and time to landing, watch TV shows, listen to music, or play trivia.

When we got to Orlando International Airport, we drove to the hotel (Disney All-Star Movies) and went through the hassle of checking in.

Once again, the room that we requested was not available and left check-in with non-adjoining rooms and angry people. However, we would find out later that we would be able to move rooms Saturday and get what we wanted.

We would go off Disney World and eat at Perkins.

End of Day One.