For our last day, it was decided to go back to Magic Kingdom, even though this would be mom's third day there.

We took the boat over and pretty much had a standard day.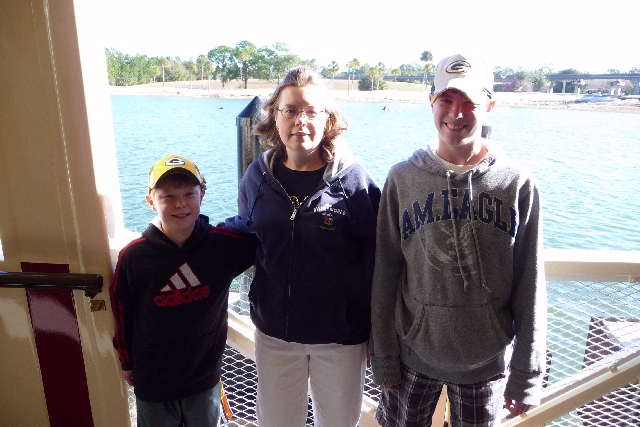 Did the usual Pirates of the Caribbean, Winnie the Pooh, Dumbo, Haunted Mansion, Mickey's PhilharMagic, Barnstormer, Jungle Cruise, Monsters, Inc. Laugh Floor, and meeting Prince Naveen and Princess Tiana from The Frog and the Prince.

Brandon and Adam spun Mom and Grandma twice as fast as everyone else on the teacups.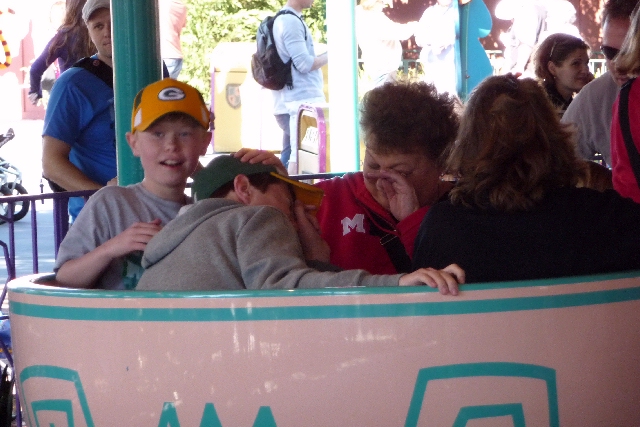 The boys had a blast driving on the Indy Speedway. Not sure of their passengers.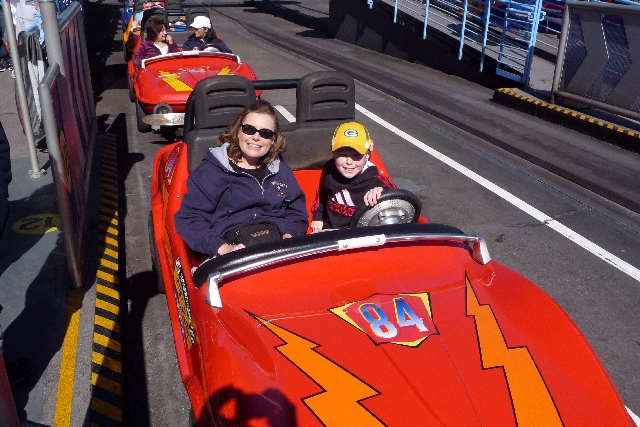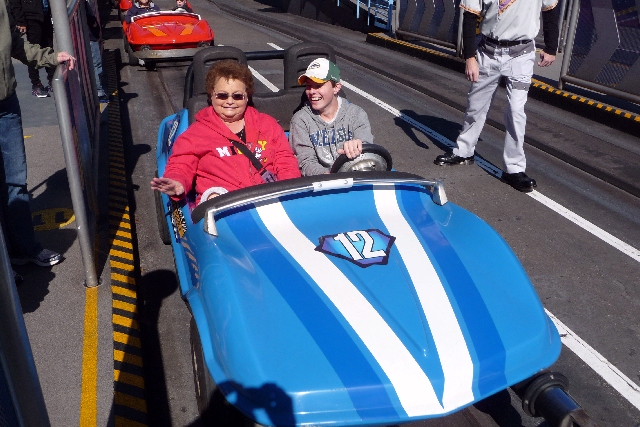 At Winnie the Pooh, the area called TIgger's Bouncy Pad was closed and the entrance was blocked off. Here you can see how good the boys follow directions.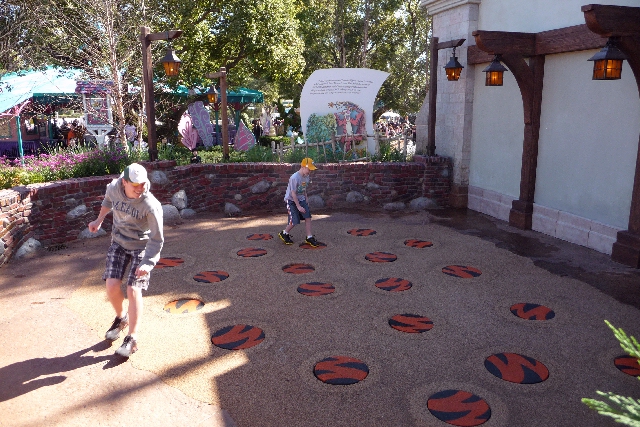 On the way out we got in line for Pirate Goofy and being the last group though had a long time to enjoy the experience. Goofy had hugs for everyone and we got to take a lot of pictures. Good time.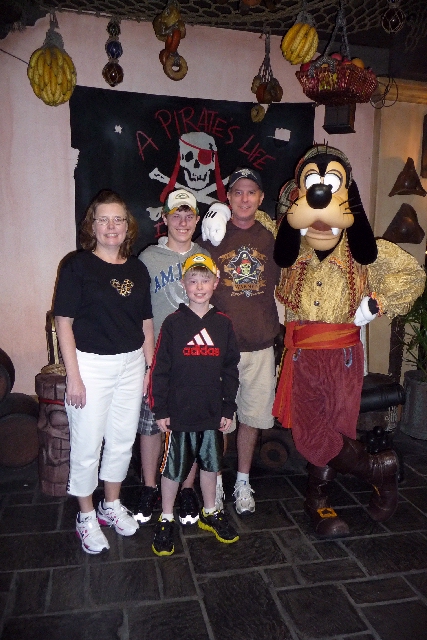 Of course, mom was able to get her requisite boys in the flowers picture. They just love getting this picture taken!!!