We started our vacation by flying on Frontier Airlines.

We flew out of Milwaukee on a non-stop flight. When we purchased our tickets we chose Classic tickets to get bags free, but what we didn't know is that we would also get DirecTV for the flight.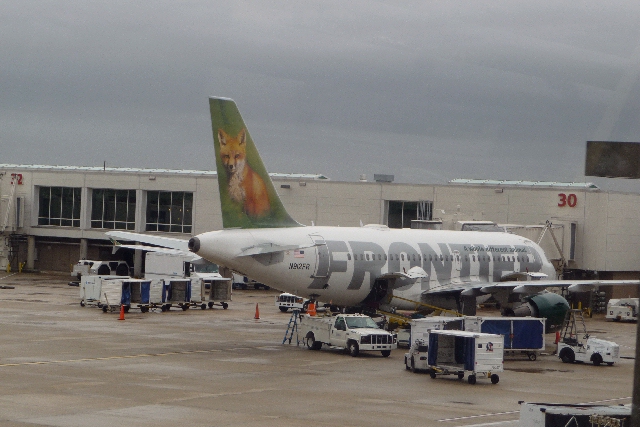 When we got to Orlando International Airport and found out it was 14 degress BELOW zero back home.

Here's the first billboard we saw.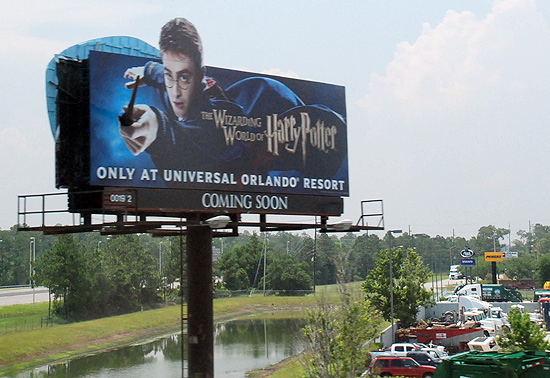 Driving through the gates, once again it felt lilke I was home.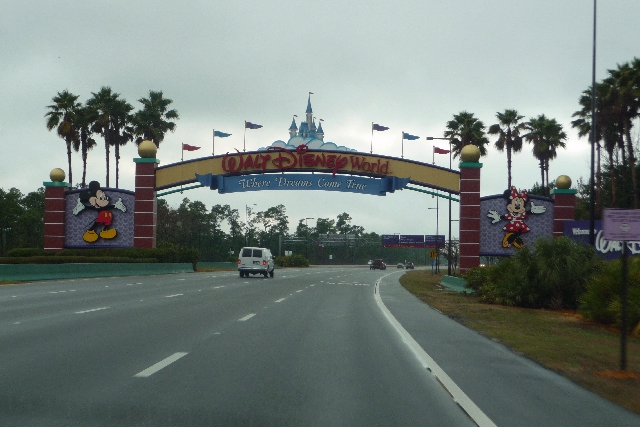 We drove to the hotel (Disney All-Star Movies) and went through the hassle of checking in.

Once again, the room that we requested was not available and had to once again complain, look angry and finally get the rooms that we requested.

End of Day One.