The third day turned out to be a very different Disney vacation day and one that will be remembered for a long time.

Being the day the Green Bay Packers were playing the Chicago Bears in the NFC Championship we all dressed in Packer gear and made our way to Animal Kingdom.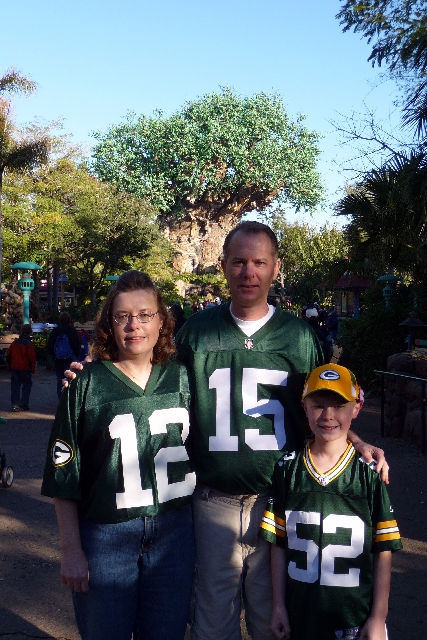 We were going to spend half the day at the park and head over to the ESPN Club to watch the game.

The day at Animal Kingdom started like every other time, at Lilo and Stitch. We were first in line so Lilo and Stitch were having a good time with Adam. Stitch would drop the pen and then blame it on Adam. After finally getting the autographs and pictures we headed over to Kilimjaro Safari.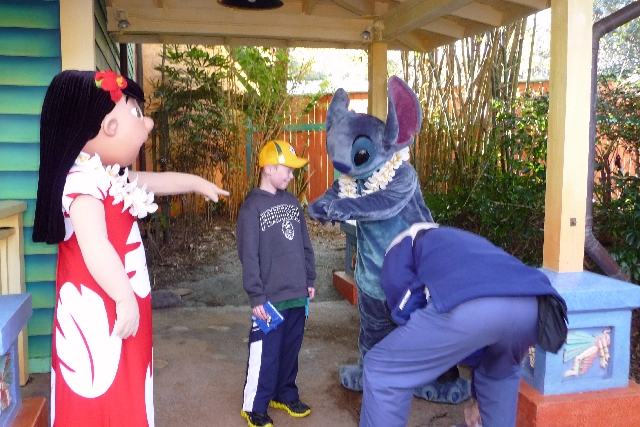 Here Baloo tries to say which team is going to win.
Of course, here would pick the Bears, he is one.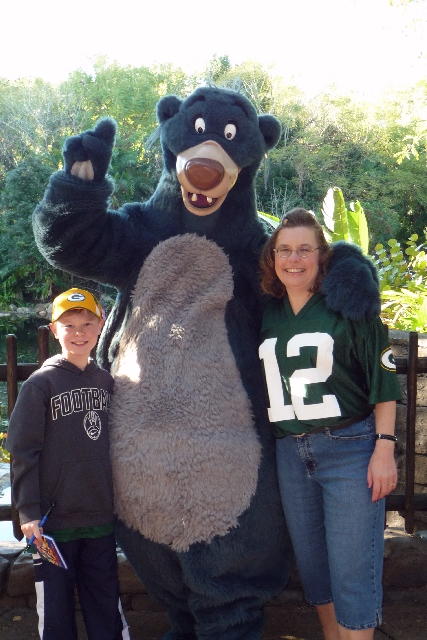 Adam was able to get some different autographs, Thumper and Miss Bunnie.
Of course, had to get the Pocahontas picture.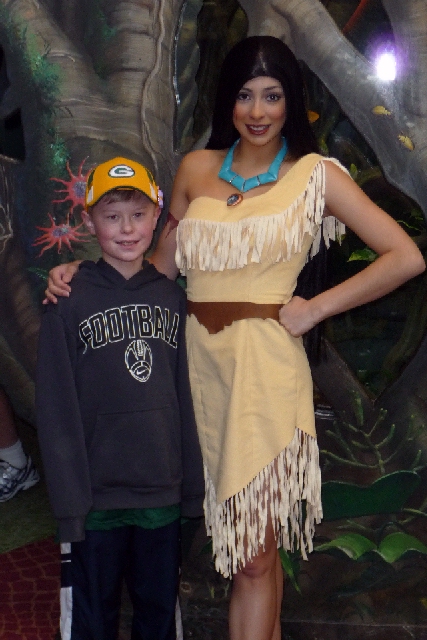 We had lunch at Yak & Yeti's, being able to find a table in the sun.

Heading out of the park, we ran into a band member mother and she mentioned that they were heading to the Orlando Ale House and that the ESPN Club was impossible to get into. She told us to get directions from her husband in case we weren't able to get in.

We headed over to the Boardwalk Hotel and saw that it was in fact packed. We thought about heading back to the hotel room, but decided to try to find this other place. It turned out to be easy to find.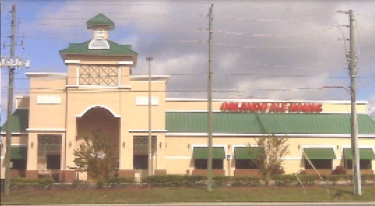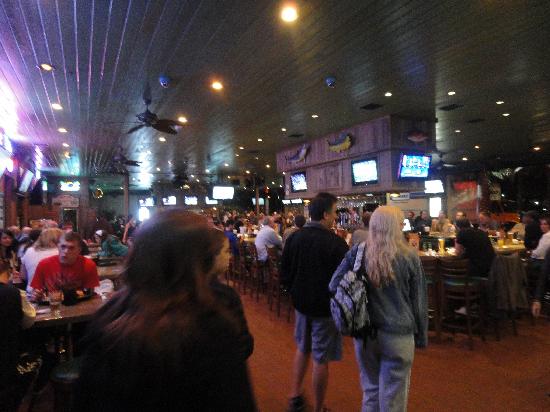 In the end, it was a great time. It was a fun atmosphere to watch the game, lots of TV's and the Packers won. However, this is how I looked the entire game.