Seeing Jamie McMurray won the previous Daytona 500, Brandon really wanted to see his car as the winner's car is placed in the museum until the next race.

We knew there was some issues as the museum was no longer open and we heard different stories as to how we would need to get to the car.

When we showed up it was inside a part of the building that required you to go on the speedway tour and then be able to get up close the car. After some talking and begging it was determined that as long as we were going to buy pictures, we wouldn't need to go on the tour.

Brandon seemed really happy that he was able to get next to the car and have his picture taken, and both boys were able to snag a "sovenier".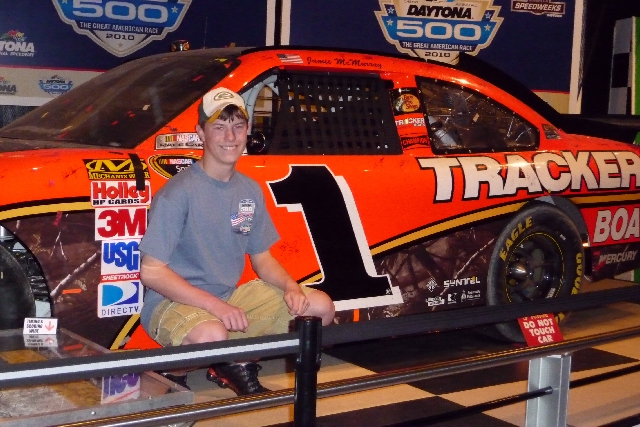 Even though we knew it was windy and cold, we took the drive over to the beach. This time we took the van right onto the sand and found a parking place.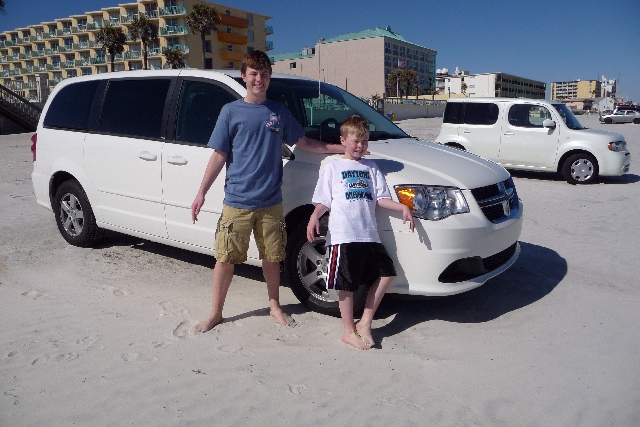 It was cold and windy, so we didn't spend much time.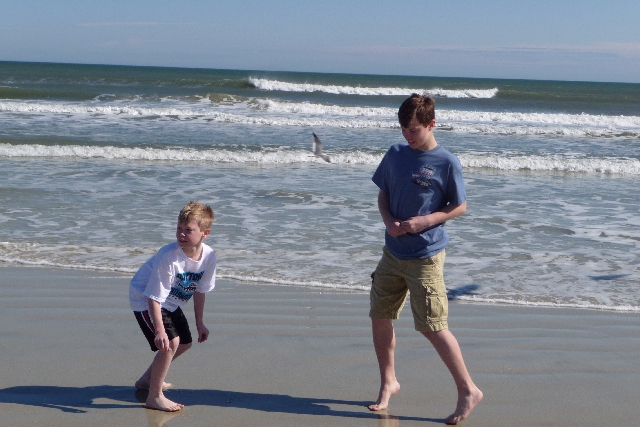 Just took a walk down the beach, making sure to not step on any jellyfish. We think it was the storm from the previous day, but there were hundreds of jellyfish washed up on the shore.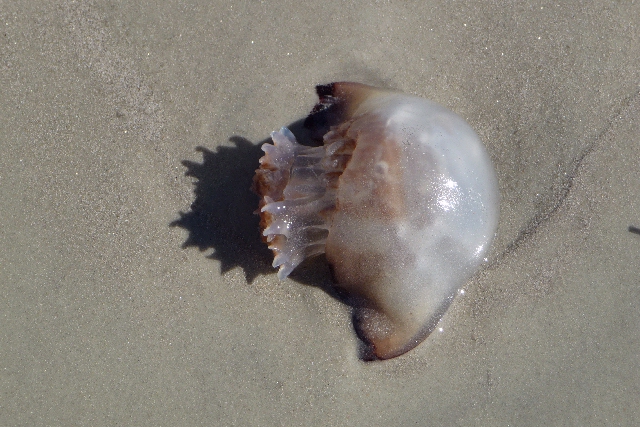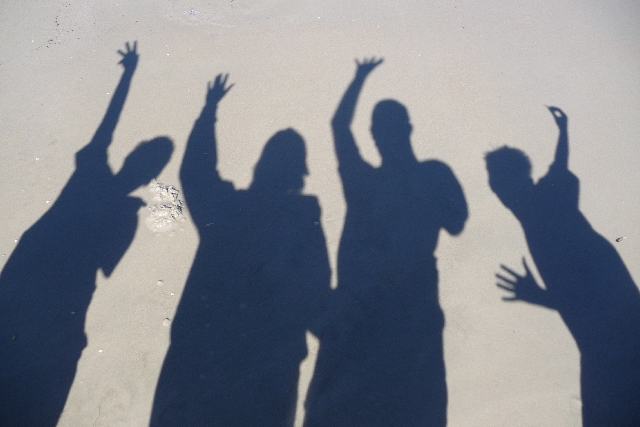 A good day, but Adam and I could only think about the next day!!!!