Our first day was Magic Kingdom as this was the most important day of the whole trip, the day Brandon would play in the pre-parade through the park.

When we got to the park we hadn't even seen Brandon and wondered how he was doing. Hoping he would find his way to the meeting spot for the band to gather and get into the parade.

Seeing the parade wasn't until the afternoon, we had time to first enjoy the park.

We started off so early, we were able to watch the opening of the park ceremony. After that Adam and dad ran to Big Thunder Mountain and rode it twice before joining back with mom and grandma to get find Stitch and Chip and Dale.

Did the normal rides:
Buzz Lightyear Space Ranger Spin
Winnie the Pooh
It's a Small World

After we ate, it was off to find Brandon and figure to were he was going to be lined up in the parade.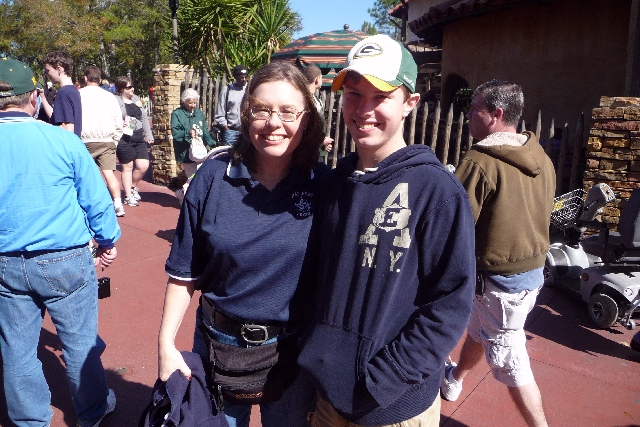 We decided to go to the start of the parade and I went on top of the Disney Railroad Station and Laura was on street level. We decided to see if we could move after the band went through and see him later in the parade.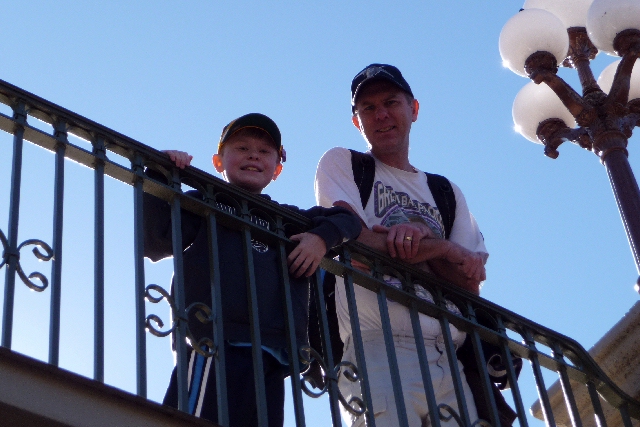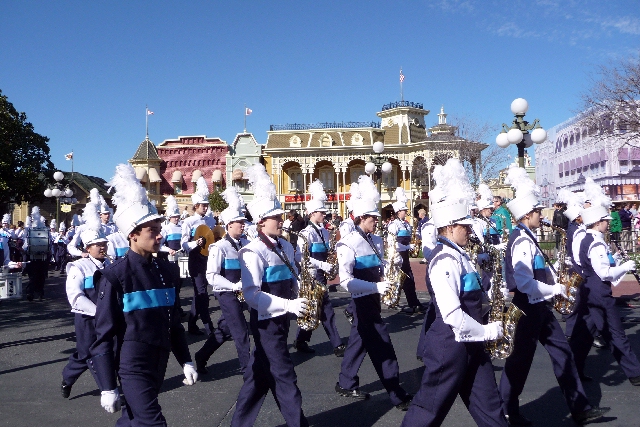 After the band went by, Laura and I went through the Main Street store and made our way to near the castle and just made it as the band was going by.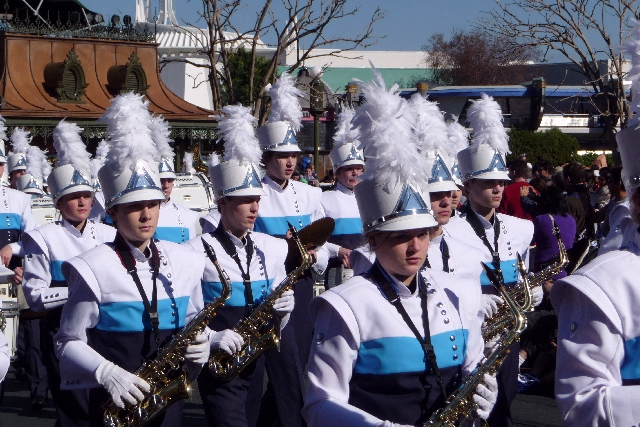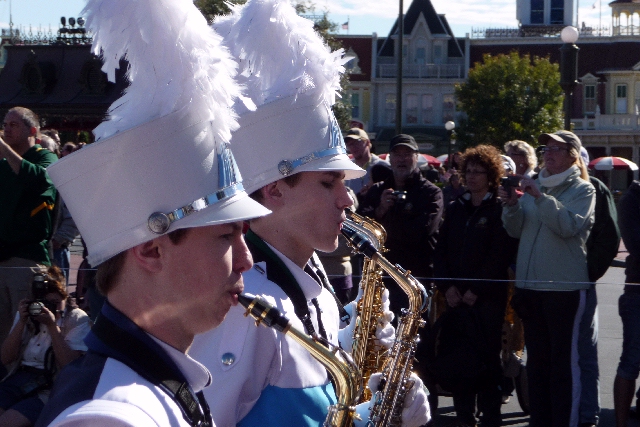 We wanted to follow the band, but were held back so we went "sprinting" through Adventureland and found an opening in Frontierland and were able to catch Brandon a third time.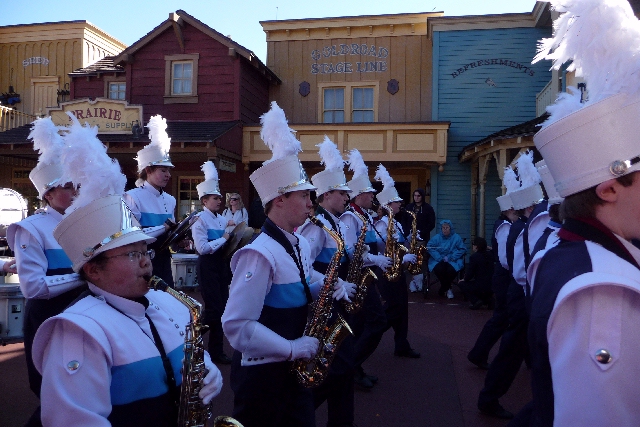 The red line is the path of the parade. The yellow line is the path of Mom and Dad trying to see their son play in the band as many times as possible, because this that is why we spent the money and went on this trip.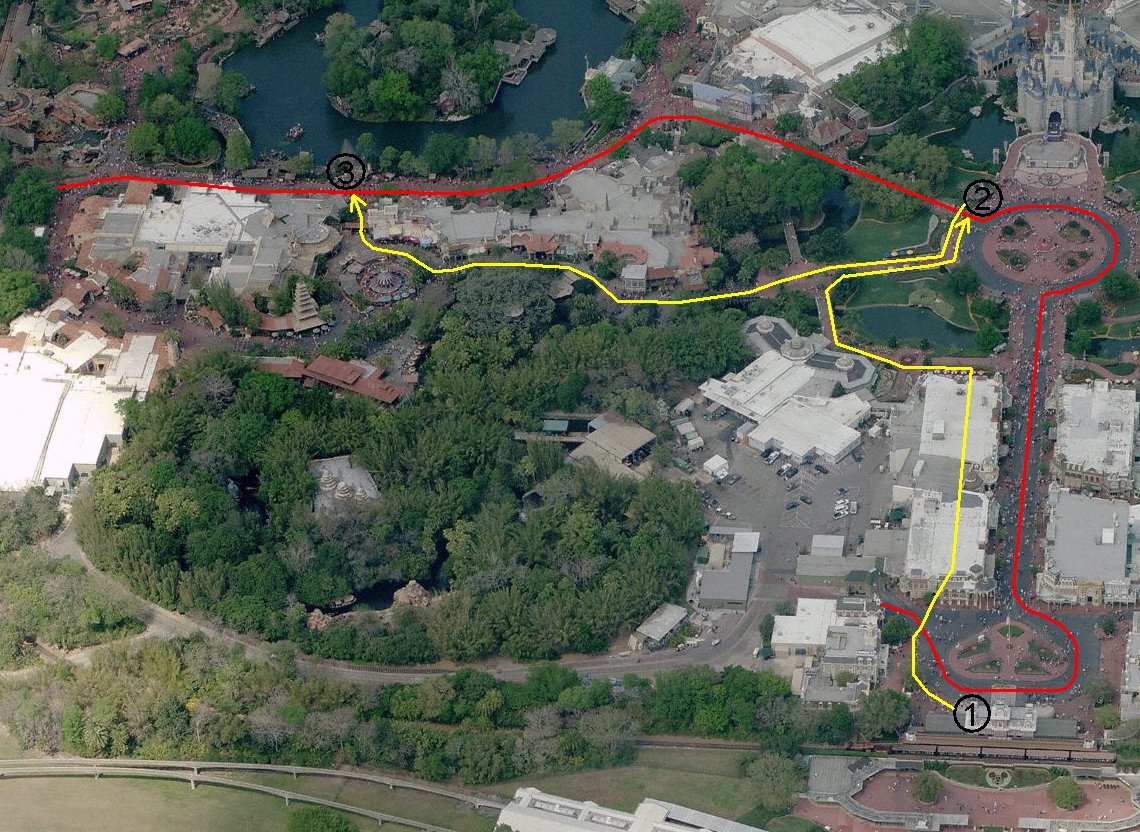 We made it back to the train station and watched the Magic Kingdom parade.

That night we had dinner at the Crystal Palace, dining with Pooh, Tigger, Eeyore, and of course, Piglet.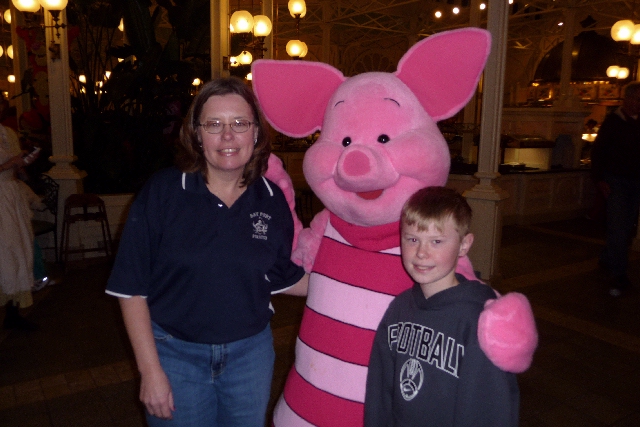 We we made the reservations, they asked if we were celebrating anything. The only thing in January was Brandon's Birthday so we listed that. At Crystal Palace this was on their list, so Adam had to fill in for Brandon and eat his cupcake, a real sacrifice!!!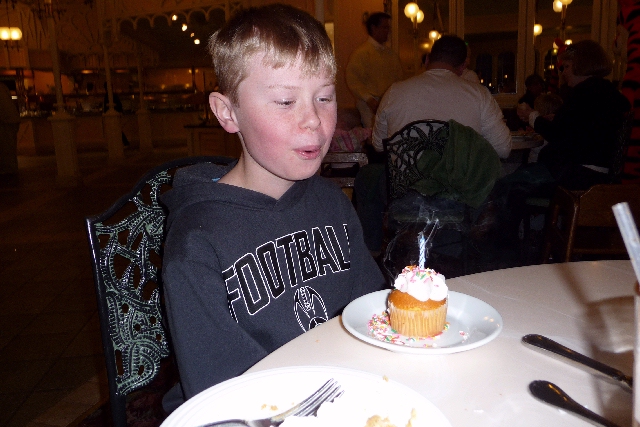 We had thought about leaving for the day, but we noticed that the nighttime parade was different, so we stayed for Wishes fireworks and it turned out to be the original Disney's Electrical Parade. Braving a very cold night in Florida.