Here's the first picture of the boys together on the trip.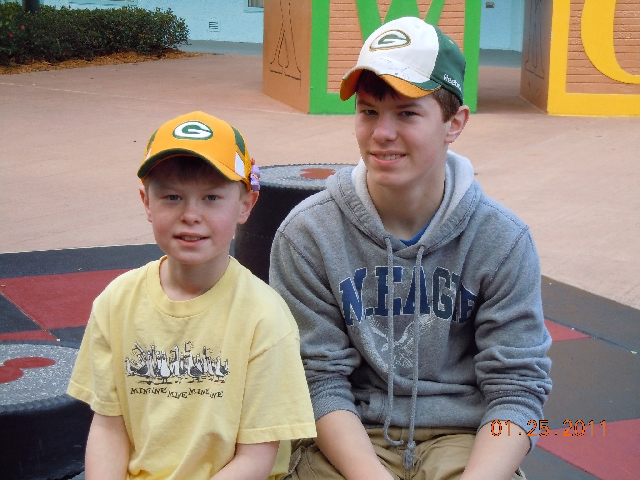 We started Epcot at the Character Greeting building, meeting Mickey and Minnie Mouse, Pluto, Donald Duck and Goofy.

Then the boys took their trip over to Test Track, then to Adam's favorite Journey Into Imagination with Figment. Once again, no Figment to meet and all the workers are sad that he is no longer there.

Another ride on Soarin and Living with the Land and then off to China and the Nine Dragons Restaurant.

Then to finish off the rest of the world, Adam would meet and greet, Mulan, Snow White, Aladdin and Jasmine, Beast and Belle, Princess Aurora, Alice (not in Wonderland), and get in trouble trying to pet Marie the Cat's tail.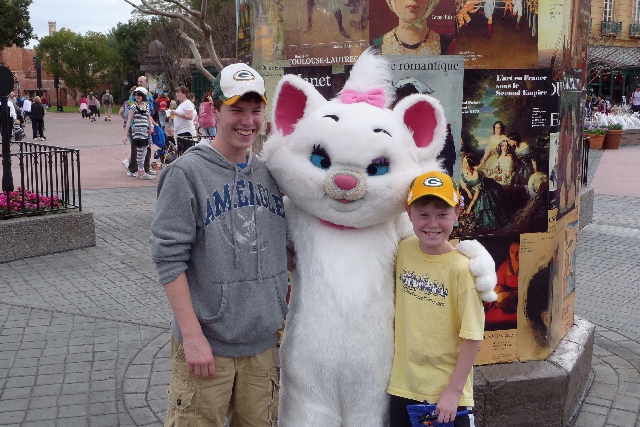 Then Adam really wanted to meet Duffy the Bear, so Dad and him went ahead of the group so we wouldn't miss him.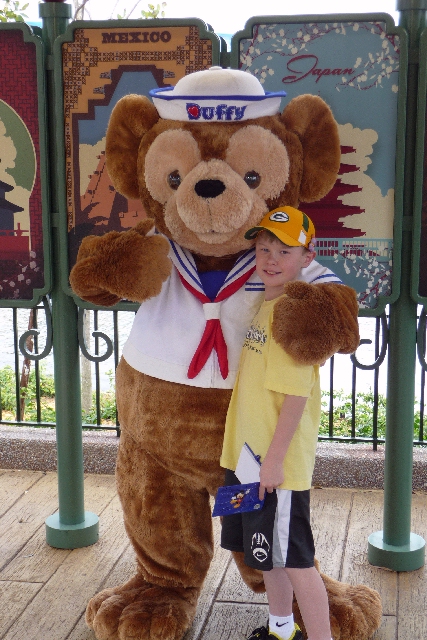 We once again went on Spaceship Earth and emailed pictures from the ride.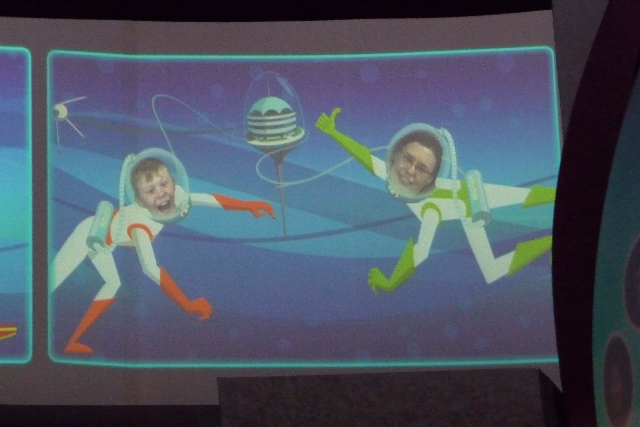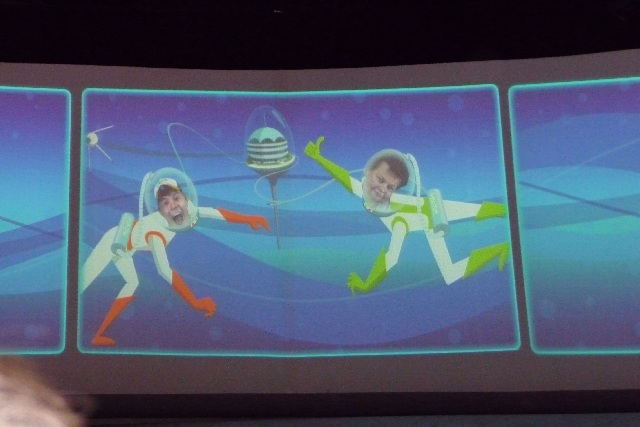 At the Innoventions pavillion waiting for out turn in a character line, Brandon did what he does all the time at home.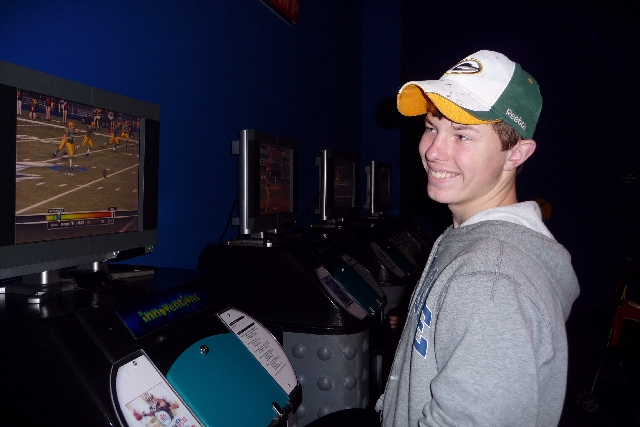 While waiting for the girls to get pictures, we were able to get good pictures of the Epcot monorail that was painted with Tron and have a good time with Stitch.