After the big win the day before, we were all still excited as the Packers would be playing in Super Bowl XLV.

However, we pushed forward with our vacation, heading to Hollywood Studios and eventually picking Brandon up to continue our vacation.

Another typical day at this park, head like everyone else to Toy Story Mania, get fast passes and also get in line to ride it twice.

Here I am pointing to the next Super Bowl winner.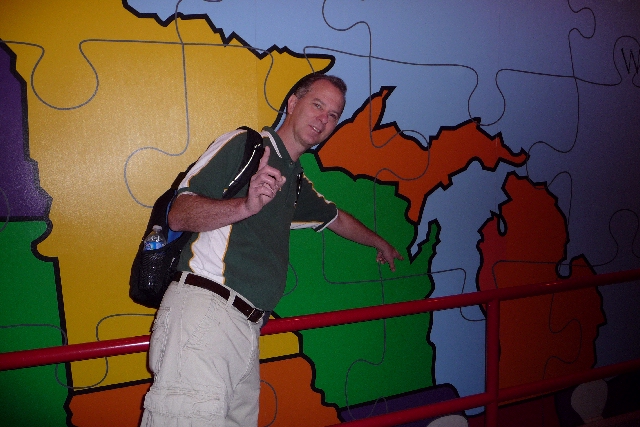 Adam was looking for Tron stuff and this was the only thing in the parks.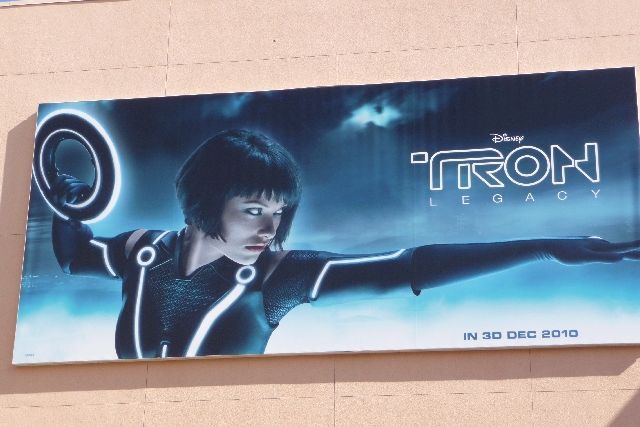 Adam was then able to get some autographs (Buzz and Woody, Mr Penguin, Darth Vader and Stormtoopers, and had a good, long time with LIghtning McQueen and Mater) before heading over to Animation Station.

Animation Station has always been the boys favorite places to meet characters and get autographs as they usually have the latest Disney "in thing" in the center of the building. This year it was Toy Story 3 and Lotso Huggin' Bear (and yes he did smell like strawberries).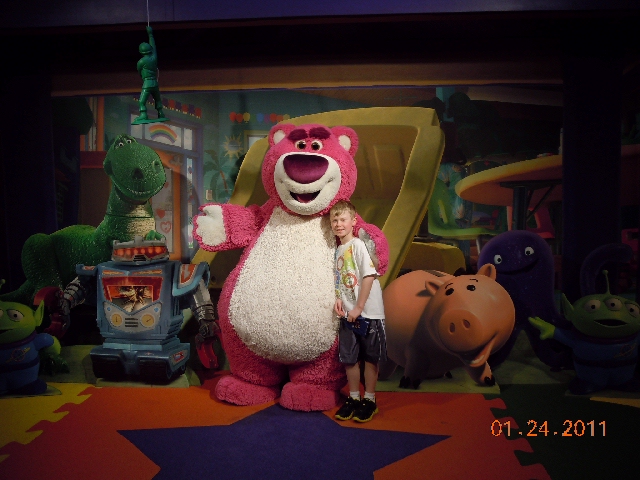 Then hopped over to see Mrs. Incredible.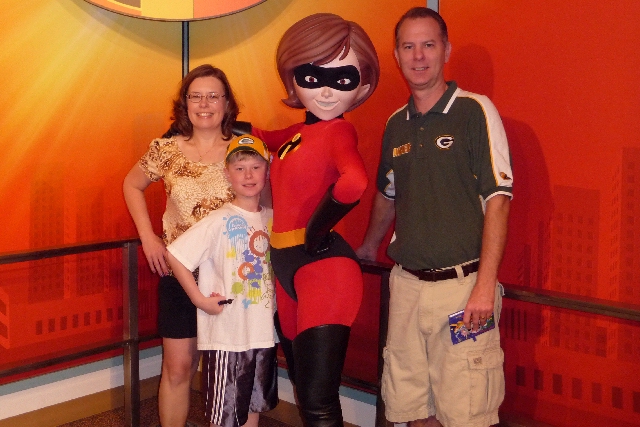 Before the parade I was able to get a glimpse of Brandon, the only time when he wasn't in the parade that we saw him.

Can you spot him?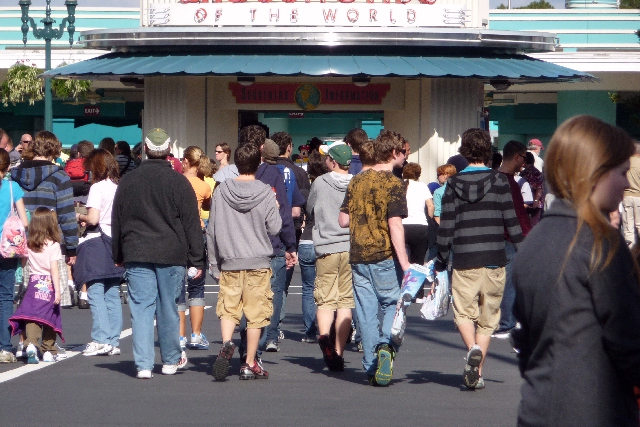 We stayed for the parade and then headed over to Planet Hollywood to wait for Brandon to get done with the band and watch the rest head home.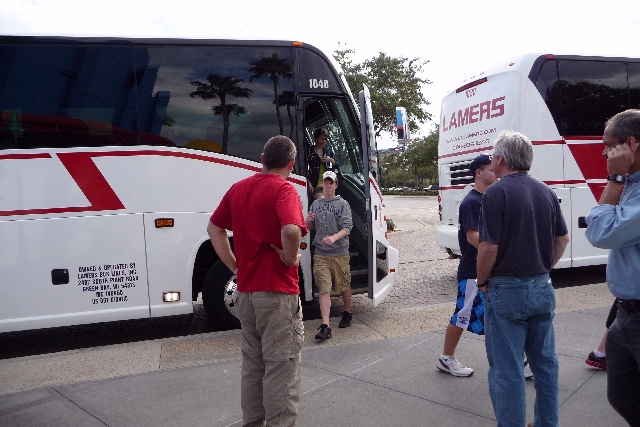 While waiting for Brandon to finish eating, Adam and I found a RideMakerz and purchased a limited edition Dodge Viper.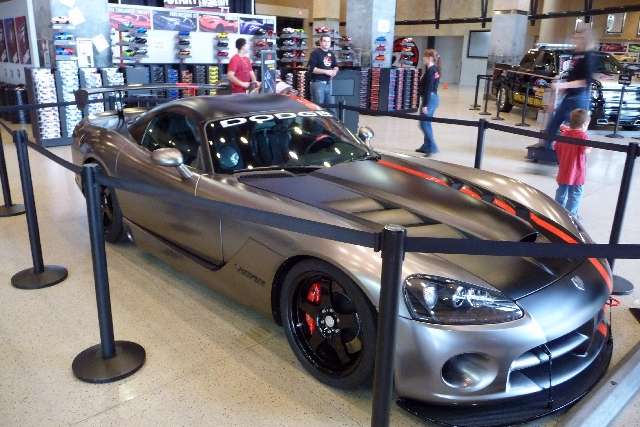 Here's the car we bought.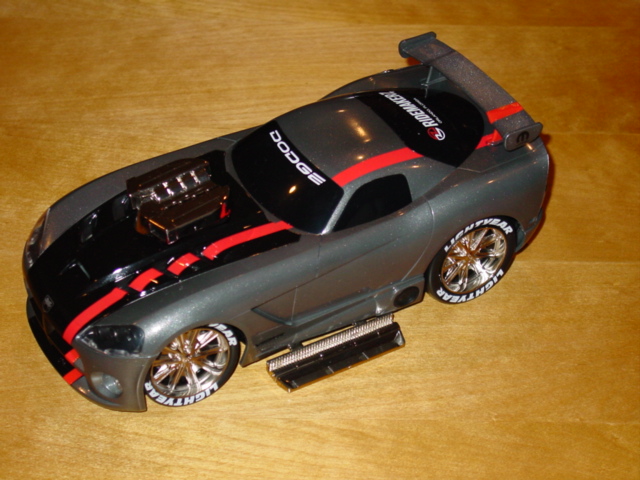 We now had Brandon and five more days in Florida.