Our last museum was the Indianapolis Motor Speedway Museum, at the track where the Indy 500 and Brickyard 400 are run.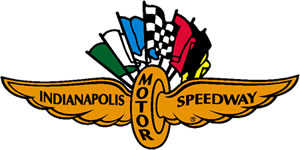 When we reached the track we had a hard time finding where to enter. After seeing a sign we started to enter a tunnel and the next thing we knew, we were inside the track.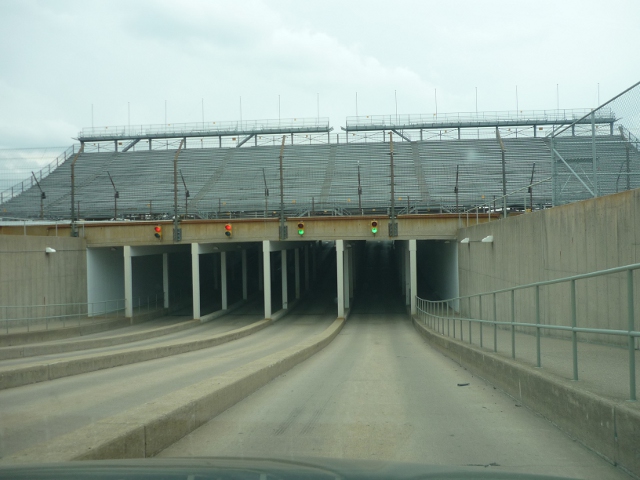 The Borg-Warner Trophy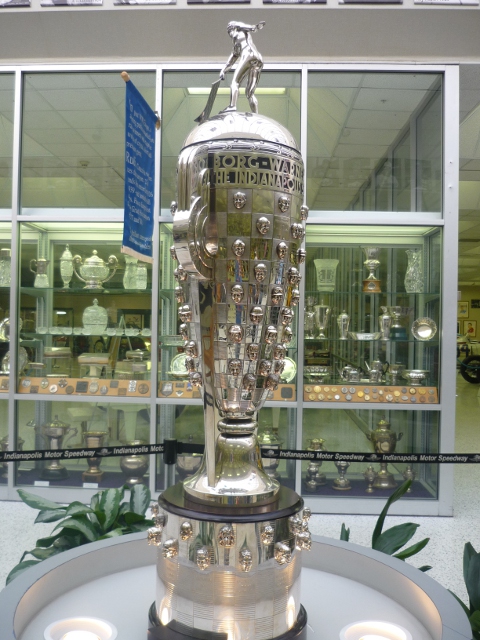 The museum was being tranformed for the Centennial Era and have only Indy 500 winning cars displayed.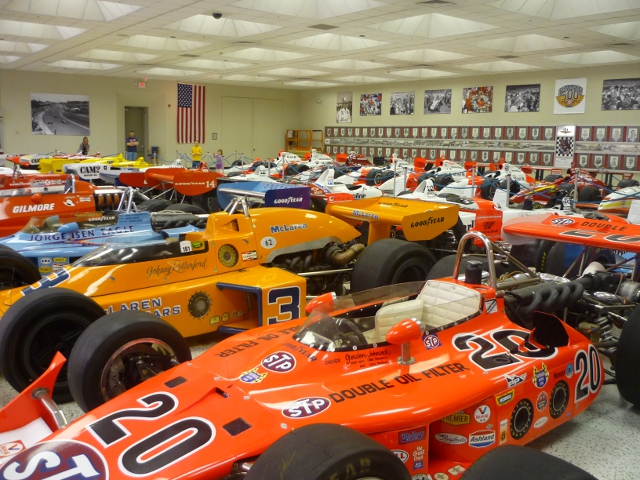 1983 - Tom Sneva (my personal favorite)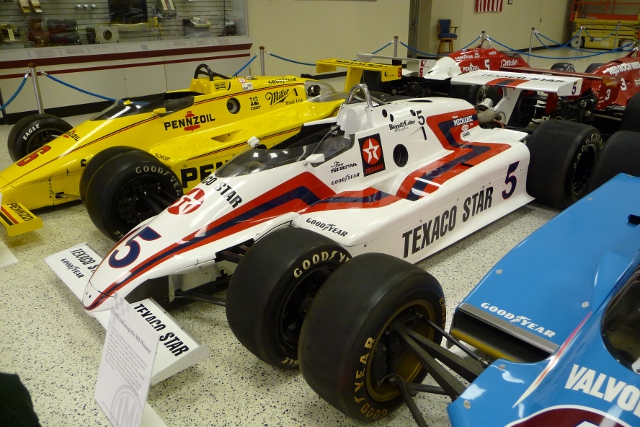 1911 - Ray Harroun's Marmon "Wasp", winner of the first Indianapolis 500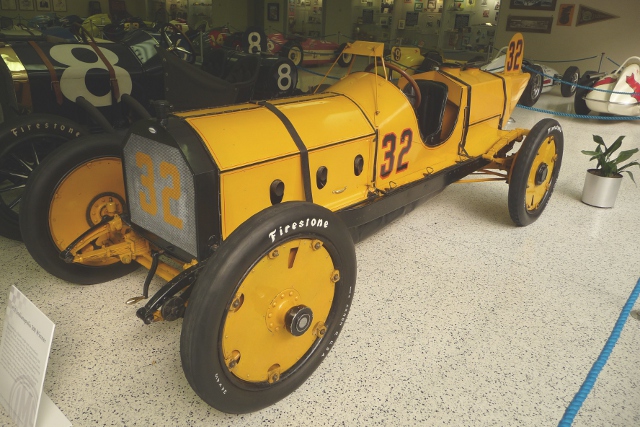 1985 - Danny Sullivan's "spin and win" car.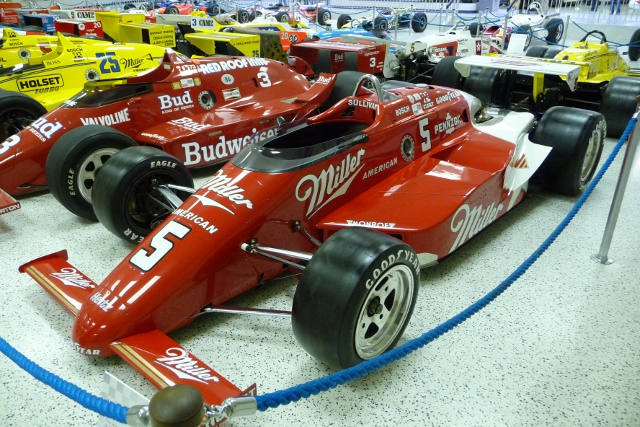 1980 - Arie Luyendyk (another favorite)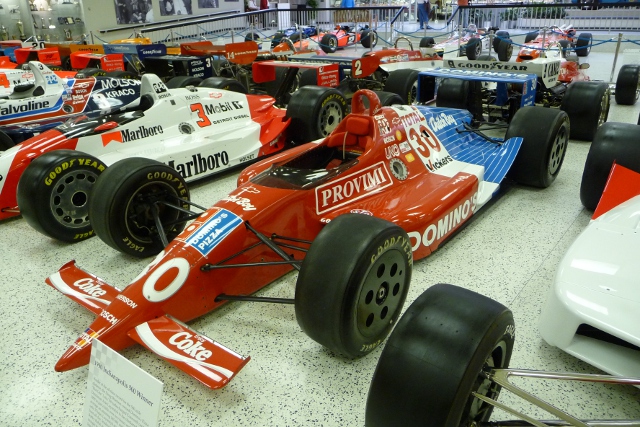 1997 - Arie Luyendyk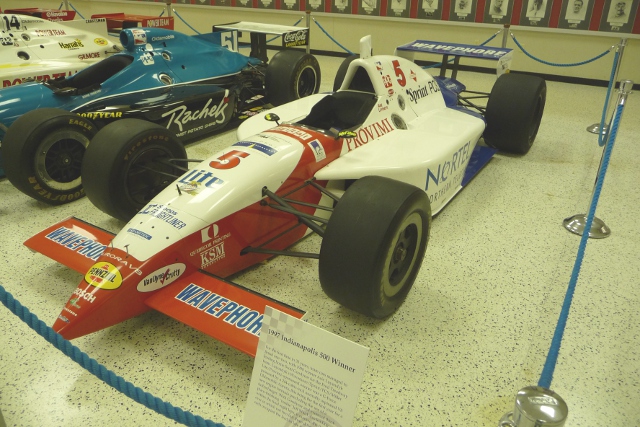 1994 - Emerson Fittipaldi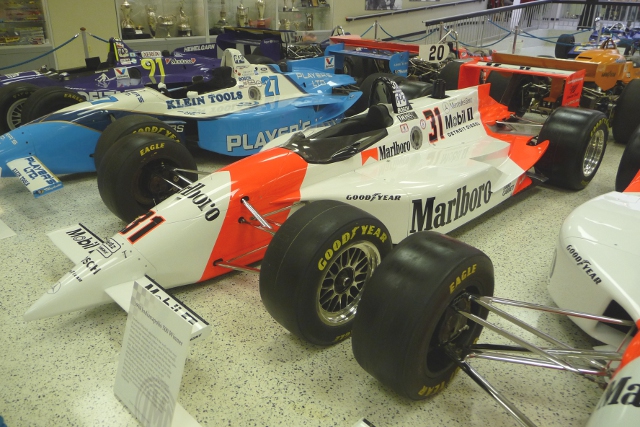 1991 - Rick Mears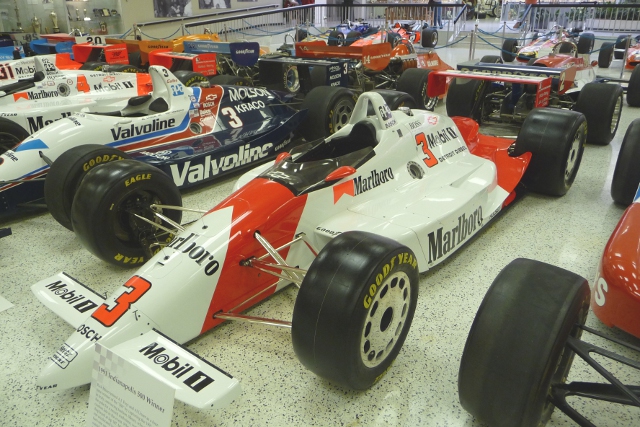 1955 - Bob Sweikert's "Pink Zink"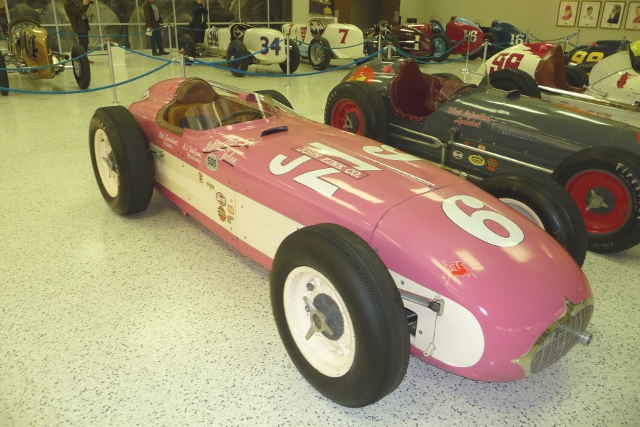 2000 - Juan Pablo Montoya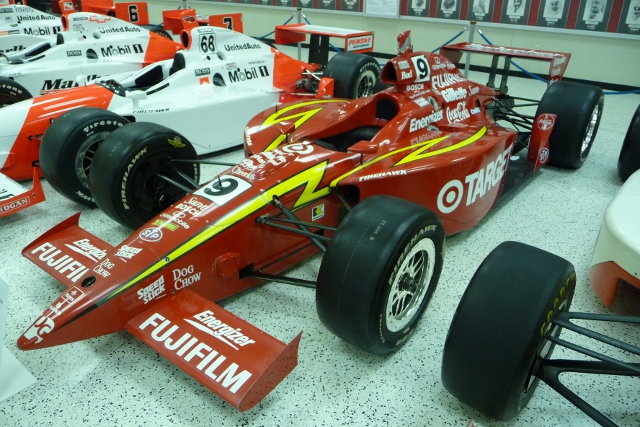 1960 - Jim Rathmann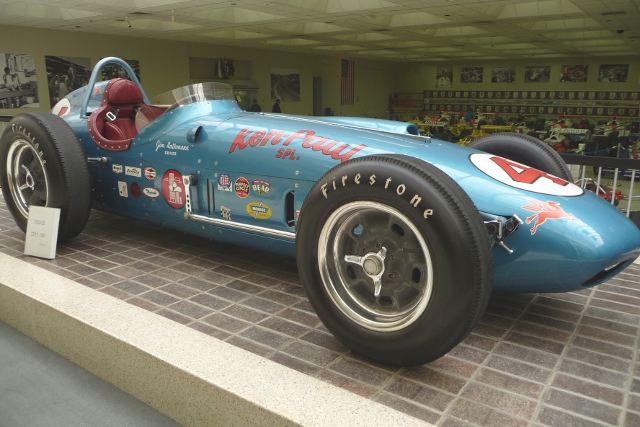 They had a display car the boys were able to get their pictures in.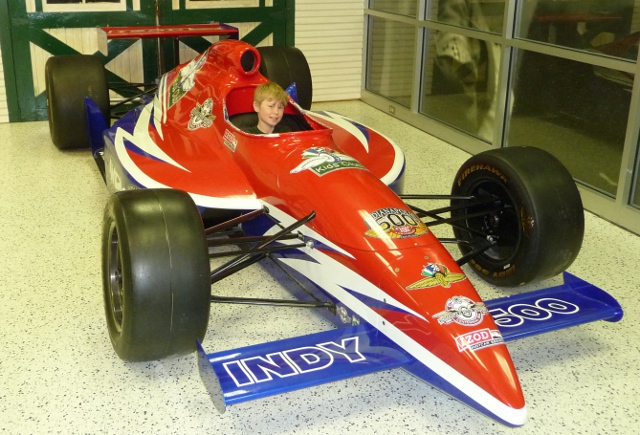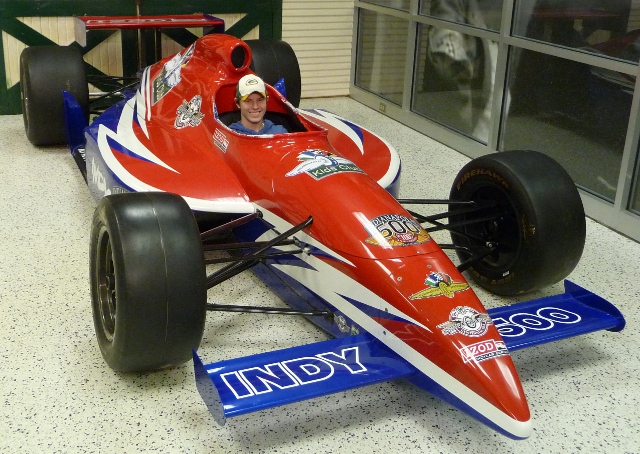 We took the "grounds" tour, which consisted of a lap around the track and also stopped inside the track and took us inside many of the buildings.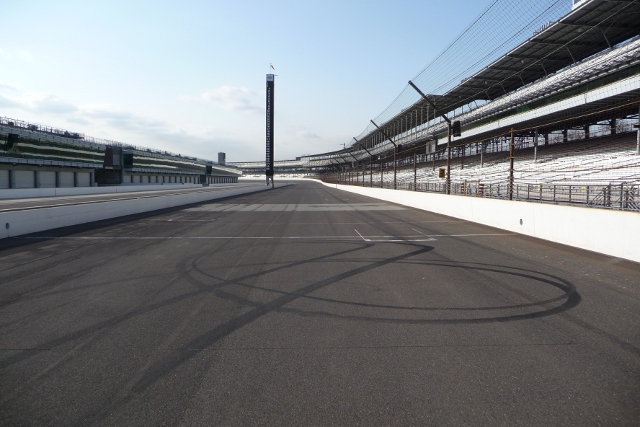 One of the stops was at the start/finish line and mainly was to kiss the bricks.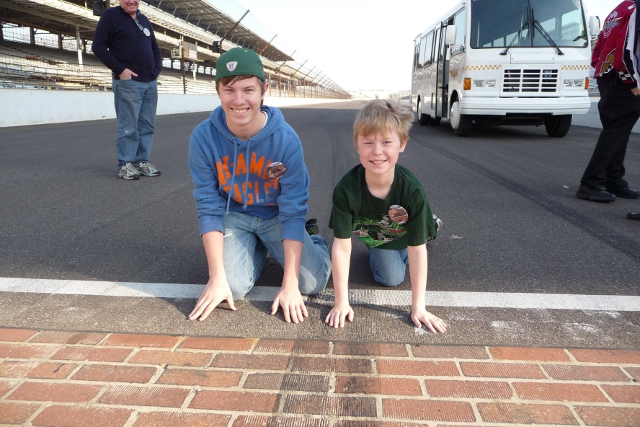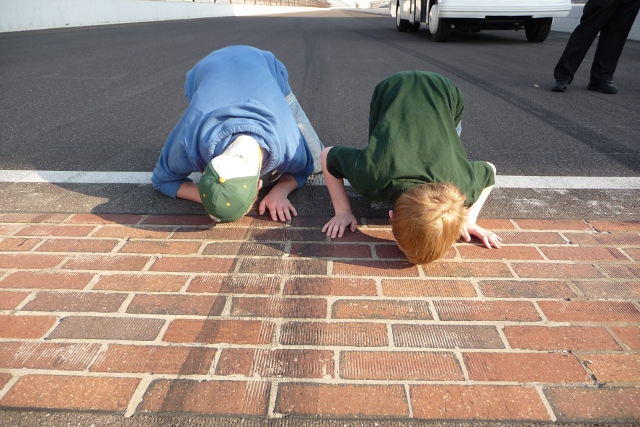 We went inside the press area and got our pictures taken in the same place everyone is interviewed.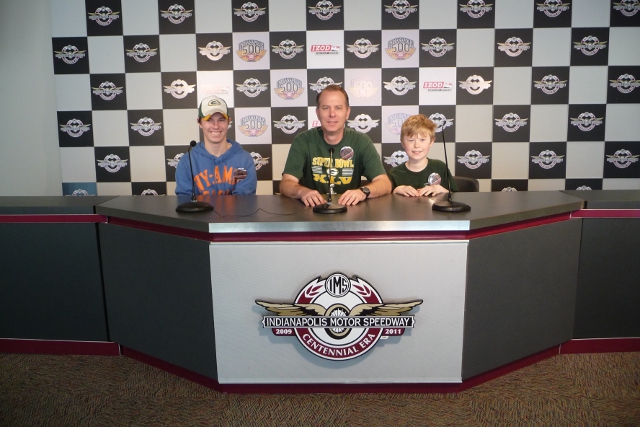 This is the press box area, that contains a lot of TV's.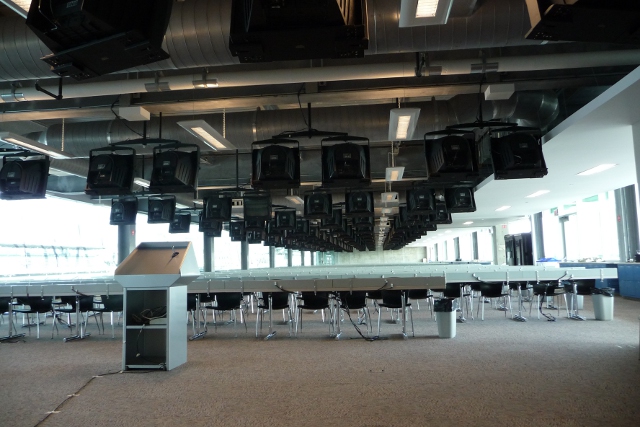 After we left the track, our plan was to make it to Schaumburg, IL and go to the Woodfield Mall on Thursday. However, we were able to make it the mall Wednesday afternoon and stop at LEGOLAND Discovery Center to see what it was all about. We didn't go into the attraction, but got a quick picture with Spongebob Squarepants.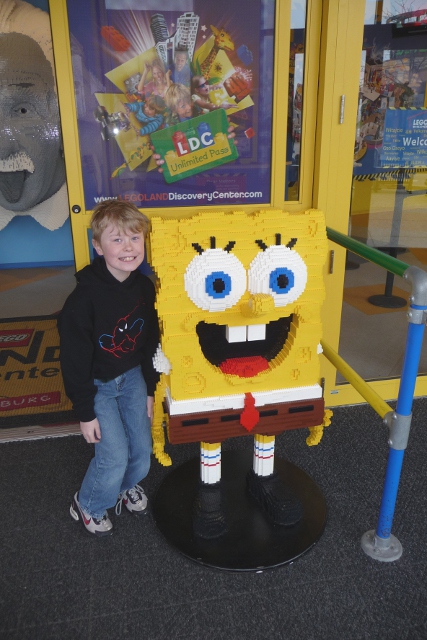 We did go to the LEGO store in the Woodfield Mall and Adam walked out with a sweet LEGO.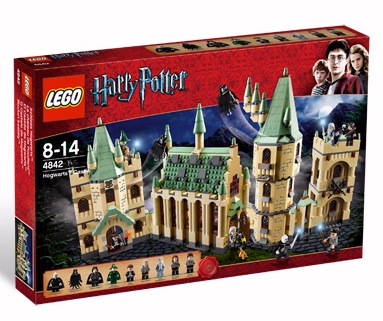 On Thursday we drove home, stopping in Gurney, IL at another card shop, Jim and Steve's.