This is our website for our Spring Break 2011 trip.

We started with an over 9 hour trip to Canton, Ohio on Sunday and a visit to the Pro Football Hall of Fame.

This was an overpass as we entered Canton,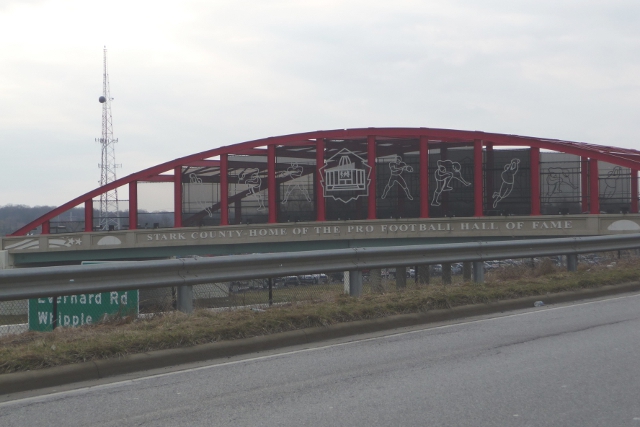 We made it to the museum on Monday.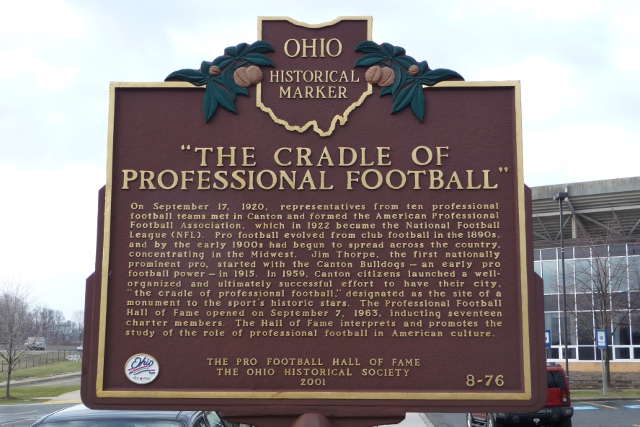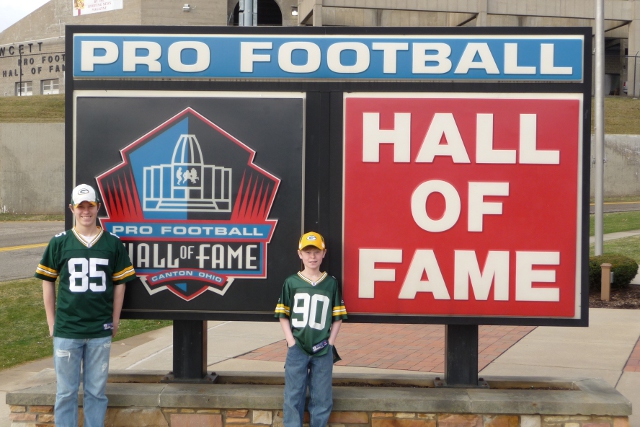 Statue of Jim Thorpe in the enterance and the spiral ramp that leads up to the second floor.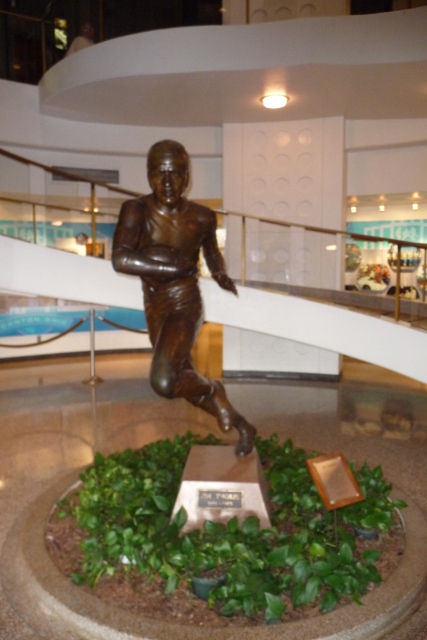 There was the beginnings of the NFL in the start of the museum and of course, the Green Bay Packers were mentioned a lot.

This is a team picture of the 1930 Green Bay Packers.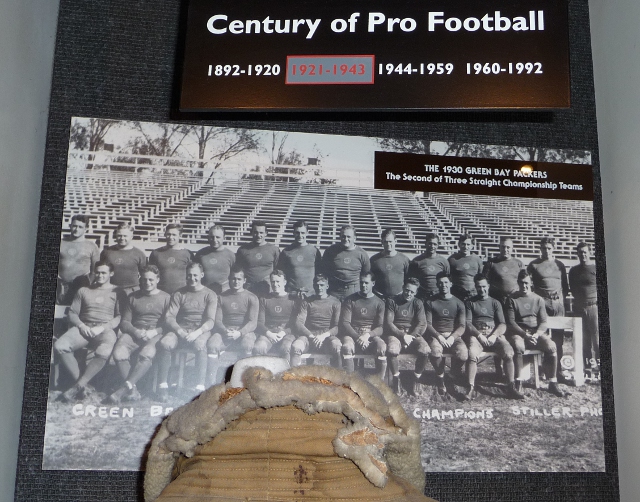 Here's a brief description of the Packers history.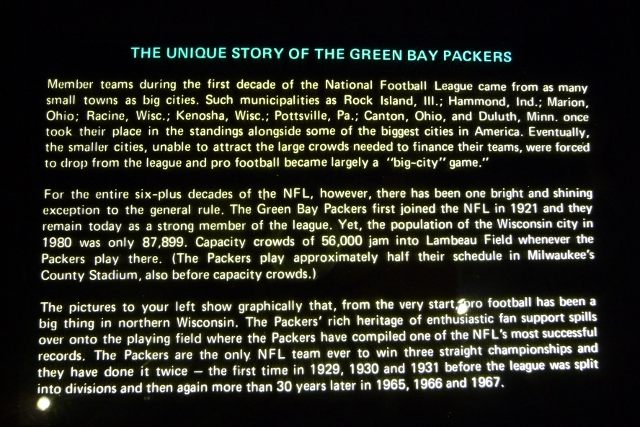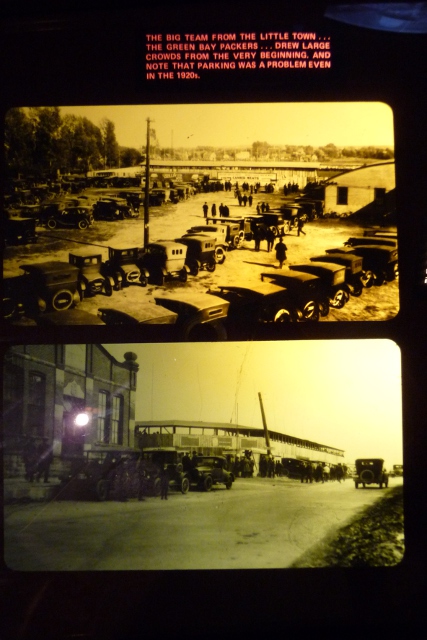 Here are the busts of all the Hall of Fame inductees.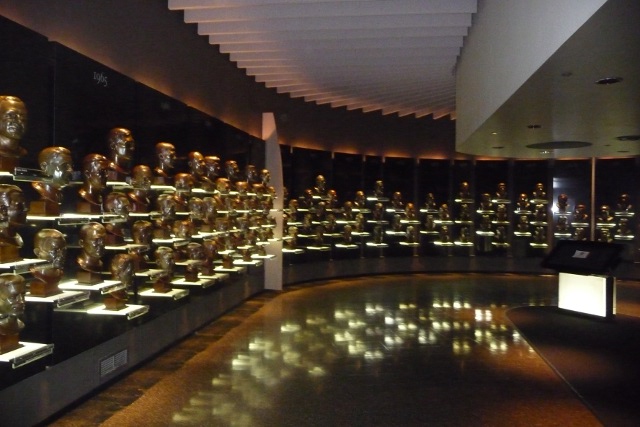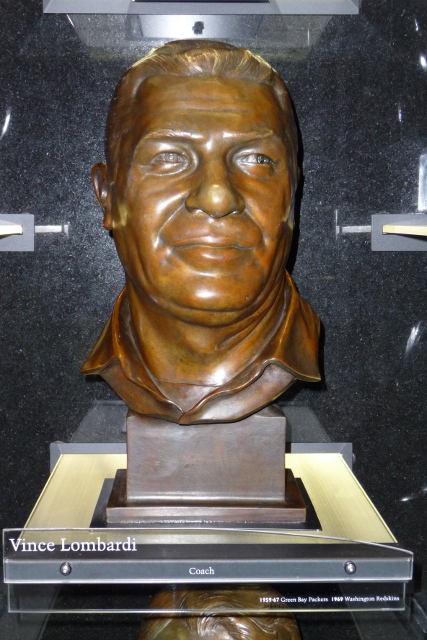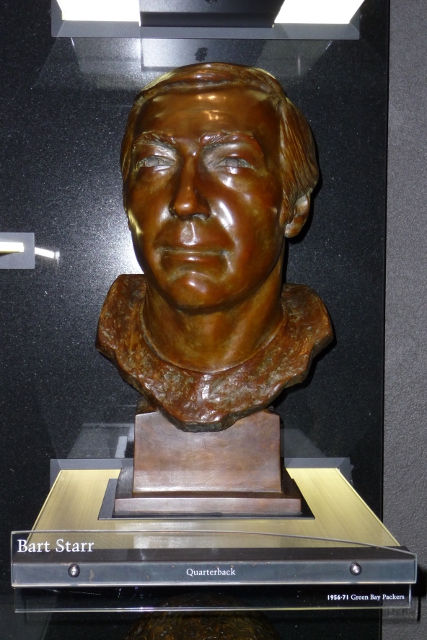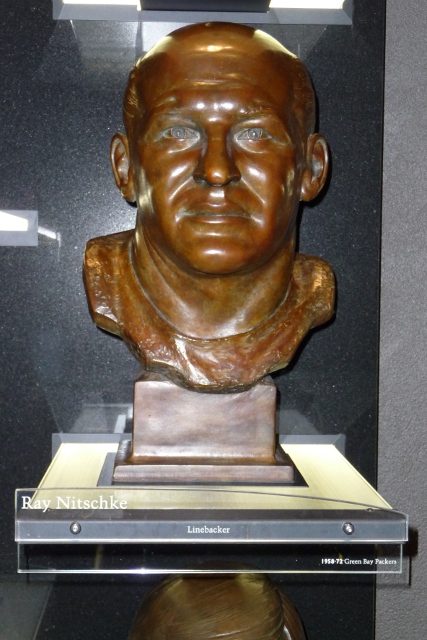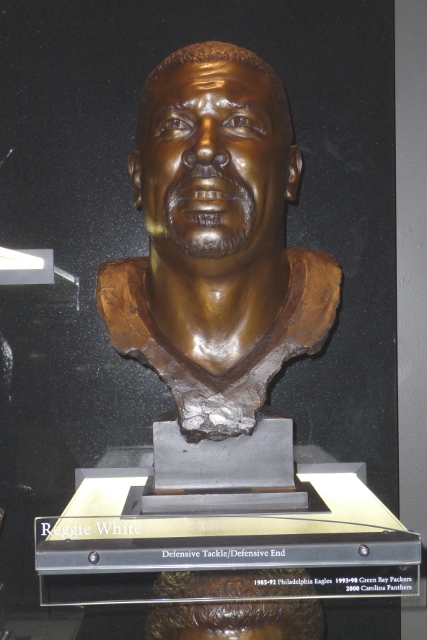 There were these computer monitors that you could use to see all the members and locate them on the wall. These screens show all the Packers that are in the Hall of Fame.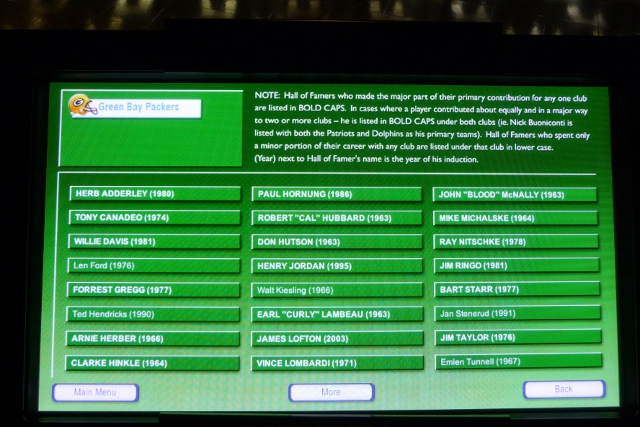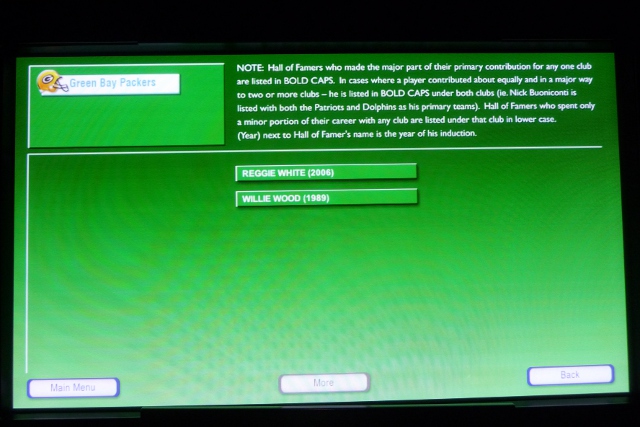 This ring isn't real. It is a hologram.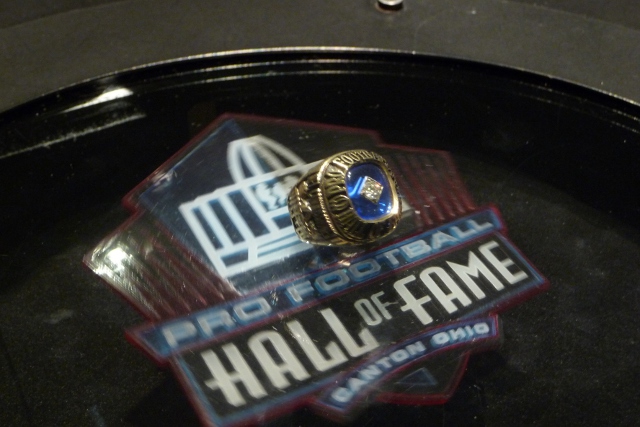 In the Super Bowl section, they only show the first 4.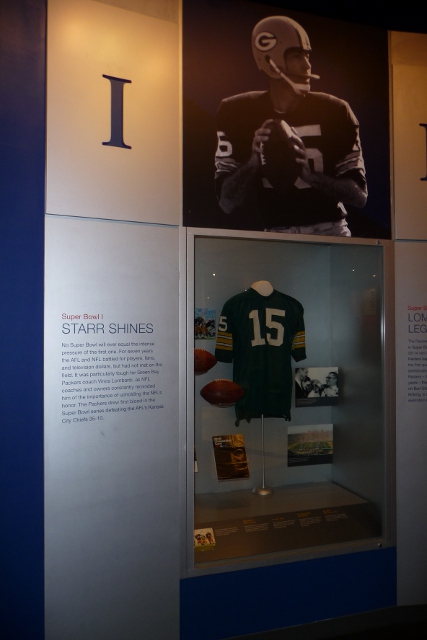 Ticket from Super Bowl I, or as it was know as
First World Championship Game: AFL vs. NFL. Notice the ticket price, $10.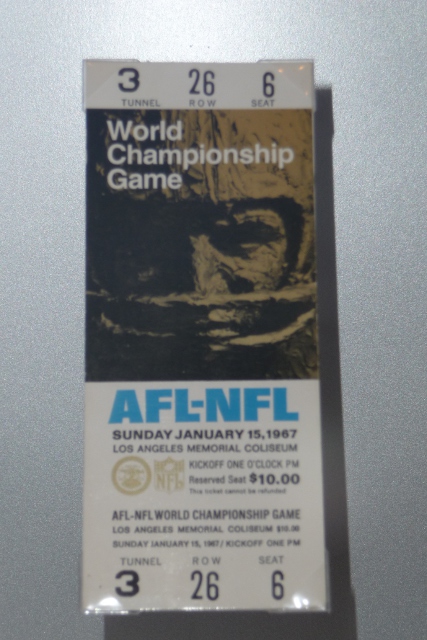 The boys were able to design a Super Bowl ring.
This is Brandon's.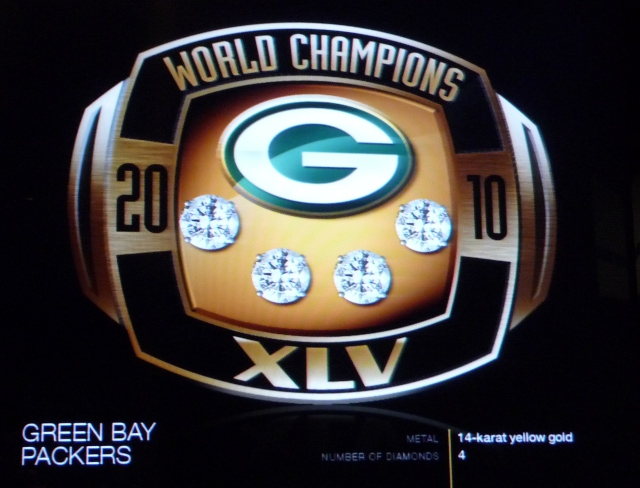 This is Adam's.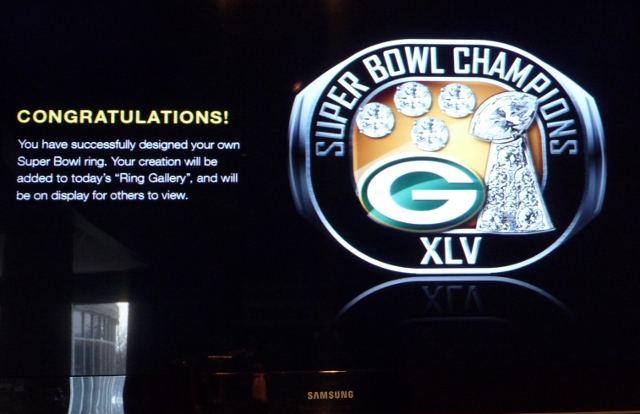 Adam trying on a Buffalo Bills mascot hat.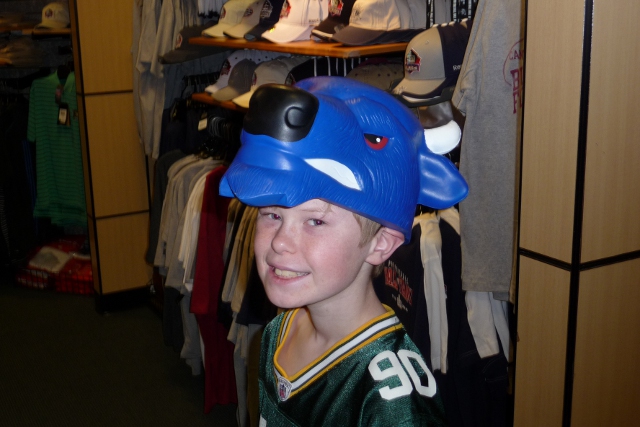 Brandon bought a card pack that contains a jersey card of Sonny Jurgensen and got a picture of it with the bust.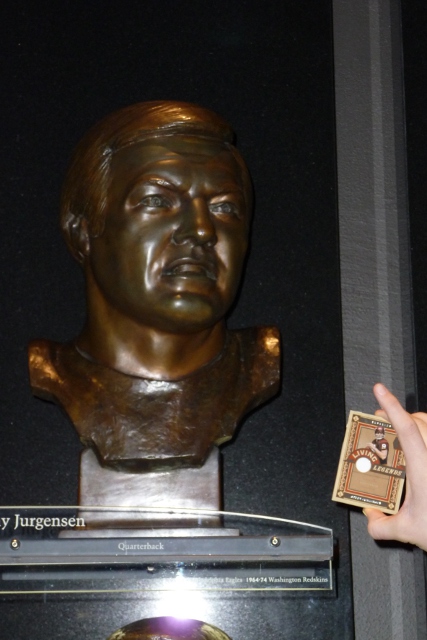 Here's what the building looks like.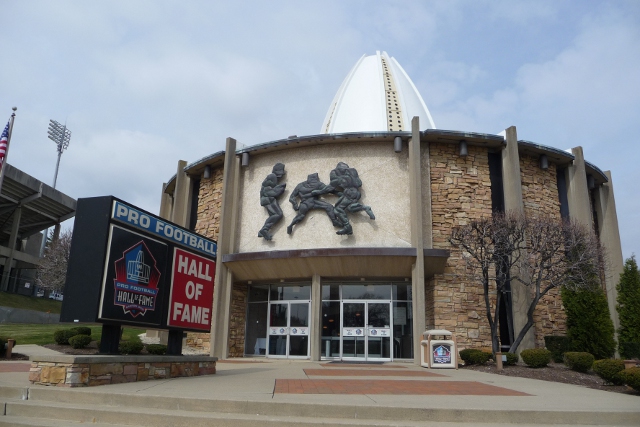 They had a mini field near the parking lot.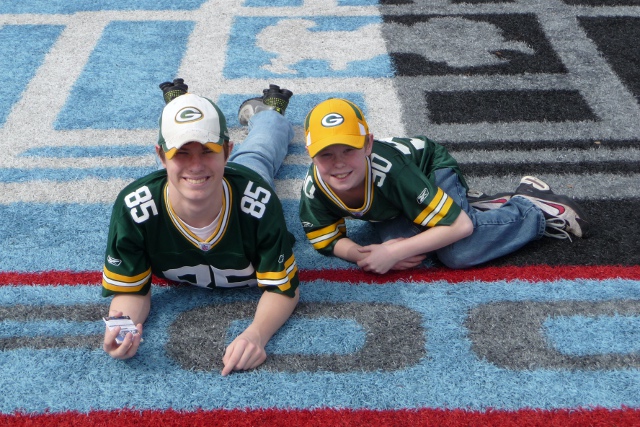 After the Hall of Fame, we had time to stop at a Football Card store and we found one in Canton. Unfortunately, it was Rick's Sports Cards.