The trucks that got to be introduced last (coming out of the tunnel) were, Superman, Taz, and finally Grave Digger (of course).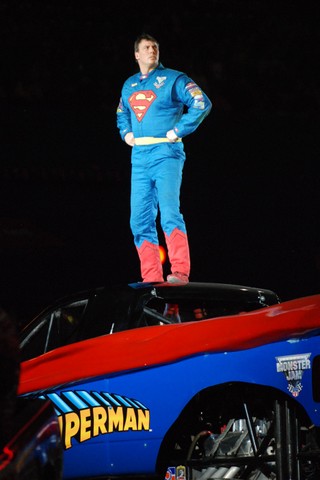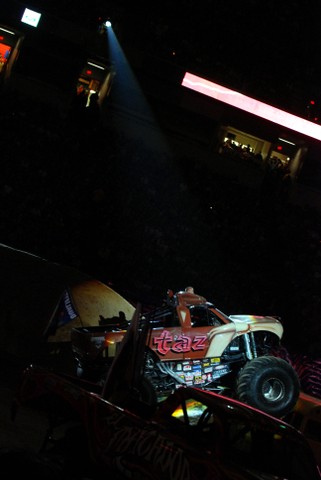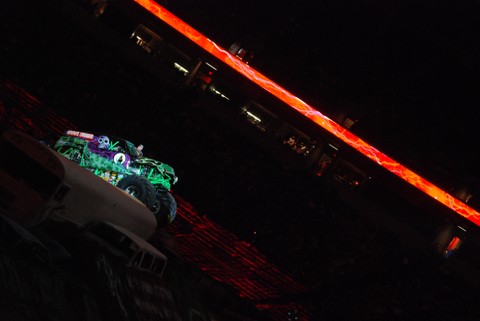 The racing was once again the cyclone type design, however, they started on the sides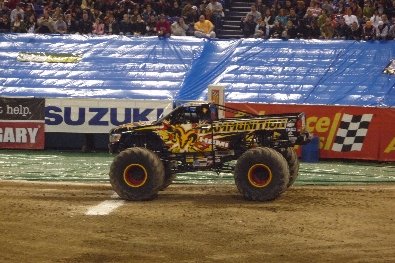 The fast qualifier was El Matador.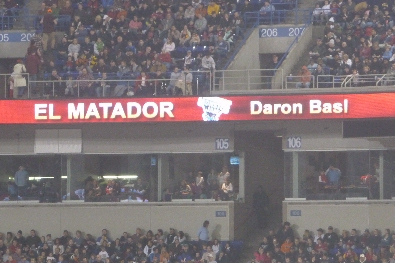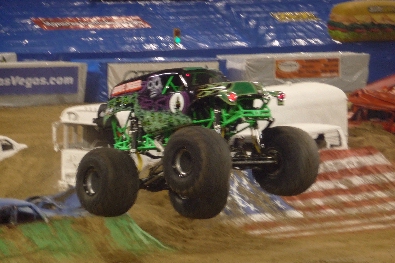 Damon Bradshaw in Air Force Afterburner clipped on the cars in the corner and flipped over.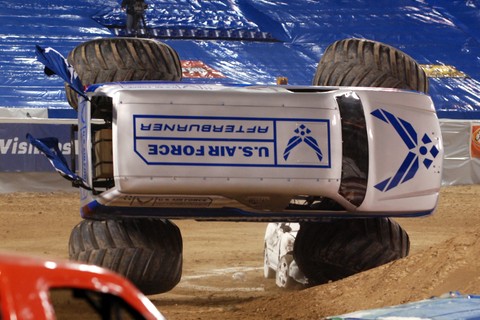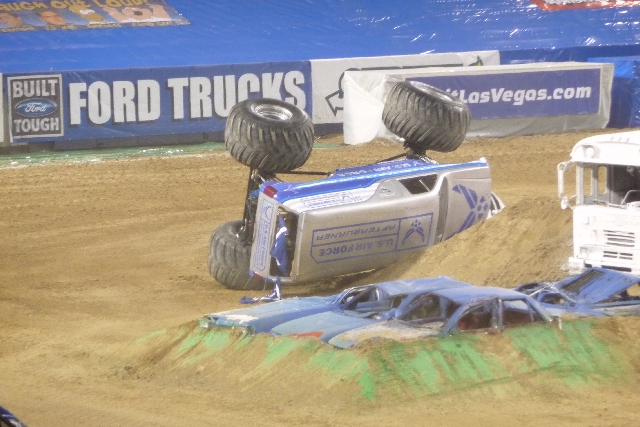 Grave Digger almost flipped over coming off the jump.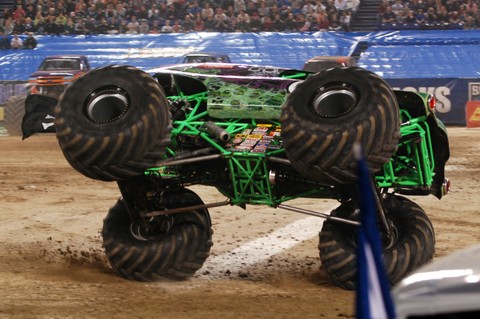 The eventual winner - Bounty Hunter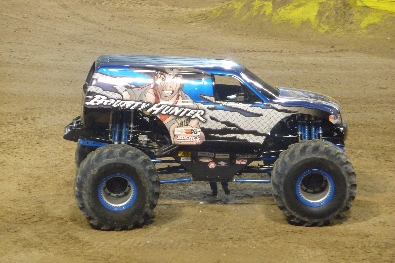 Who walked past the Hot Seat and right into the crowd.