Welcome the our Green Bay Packers Training Camp 2008 website.
Every year the boys enjoy attending training camp to meet players and get autographs.
Past years Brandon has brought a bike to hopefully get players to ride, but never got a regular rider.
This year he was able to get Greg Jennings as a regular rider, after his biker "dumped" him for Jordy Nelson. Now the boys are excited to be there every day to have "Mr. Jennings" ride the bike to and from practice.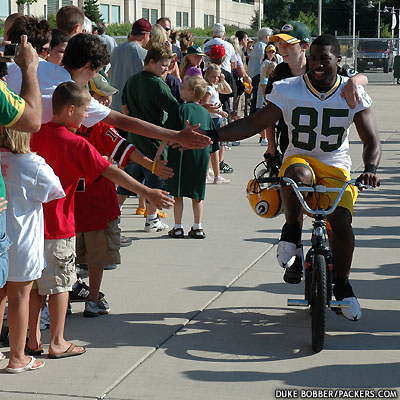 They have been able to have some items autograhed already, but are really just enjoying being his personal escort.
We will update this page with more stories and pictures of training camp; other activities and players they meet.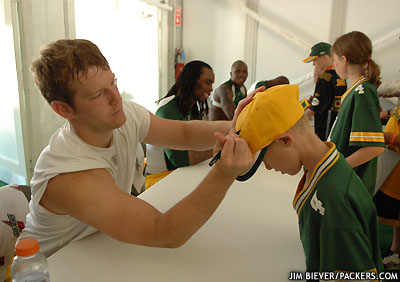 That's Brandon and Adam in the background.