We were able to get Party in the Pits passes from a Subway in Newport, MN.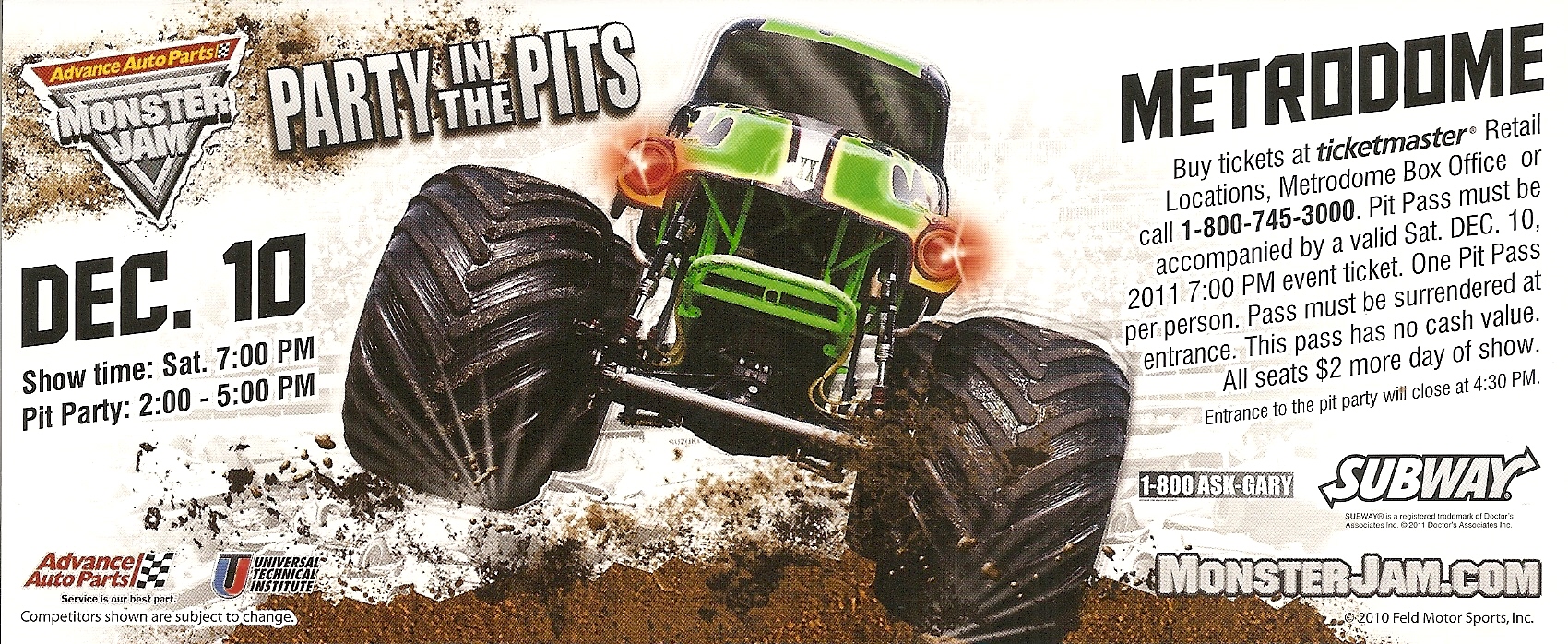 Trucks: USHRA Monster Trucks Including Grave Digger® driven by Dennis Anderson, Son-uva Digger℠ driven by Ryan Anderson, Grave Digger The Legend℠ driven by Adam Anderson, Maximum Destruction® driven by Tom Meents, Avenger driven by Jim Koehler, Iron Man driven by Scott Buetow, Superman driven by Chad Fortune, Brutus driven by Chris Bergeron, King Krunch driven by David Smith, El Matador driven by Daron Basl, Stone Crusher driven by Steve Simms, Advance Auto Parts Grinder℠ driven by Lupe Soza, Monster Mutt® driven by Joe Miller, El Toro Loco® driven by Marc McDonald, Monster Magic driven by Morgan Kane, and Lucas Oil Crusader℠ driven by Linsey Weenk!

We started with the two biggest drivers Tom Meents and Dennis Anderson. Brandon was not getting autographs, so he was the designated line sitter and Adam was able to get to all 16 drivers, plus announcer Mark Schroeder (who Dad talked to for 15 minutes about the Packers).

All three Anderson's were there; father Dennis and his two sons, Adam and Ryan.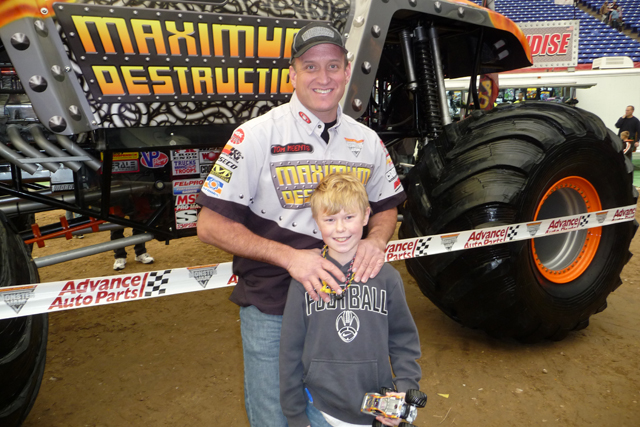 Tom Meents and Maximum Destruction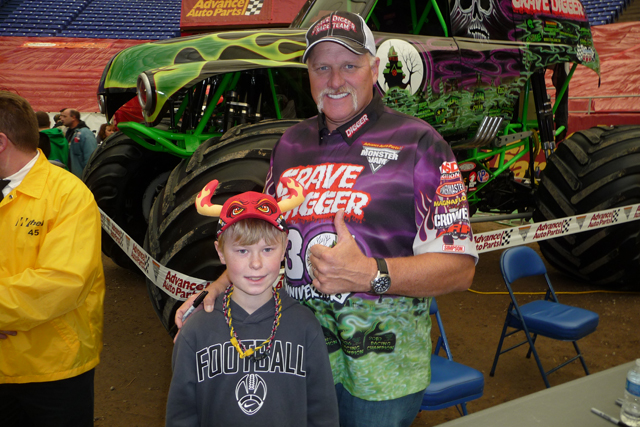 Dennis Anderson and Grave Digger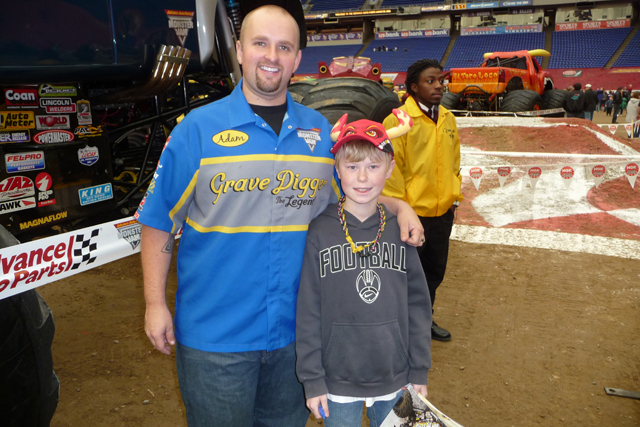 Adam Anderson and Grave Digger

The Legend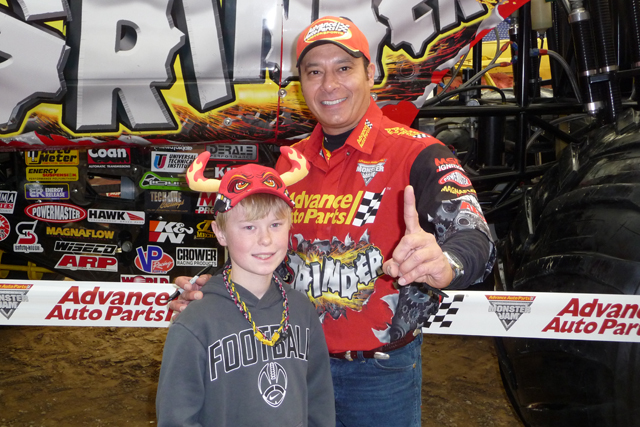 Lope Soza and Advanced Auto Parts Grinder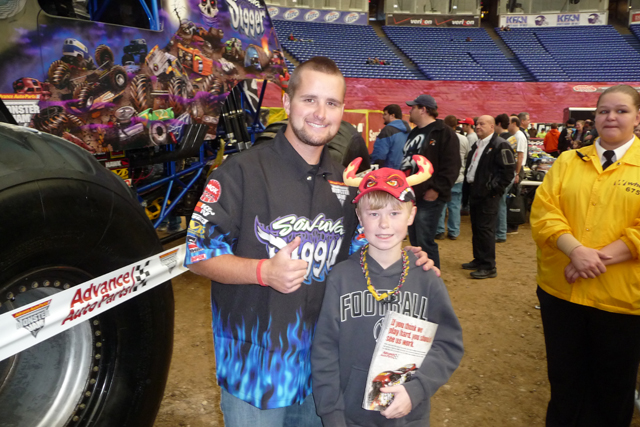 Ryan Anderson and Son-uva Digger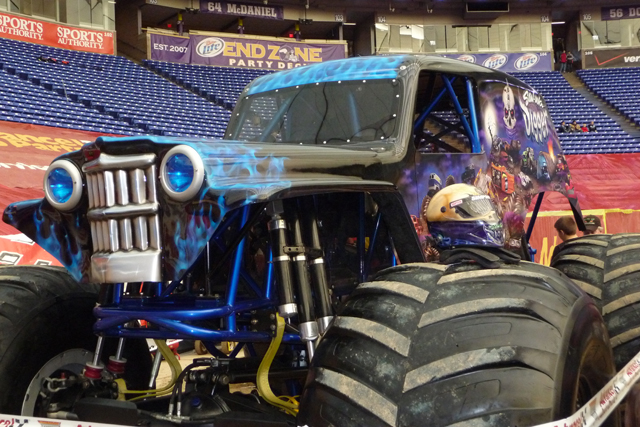 The brand new Son-uva Digger truck.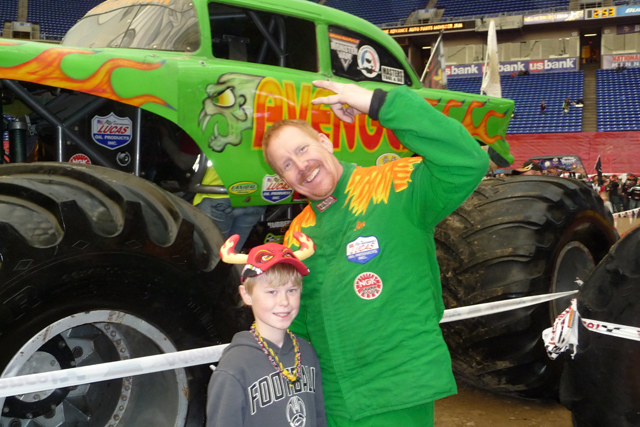 Jim Koehler and Avenger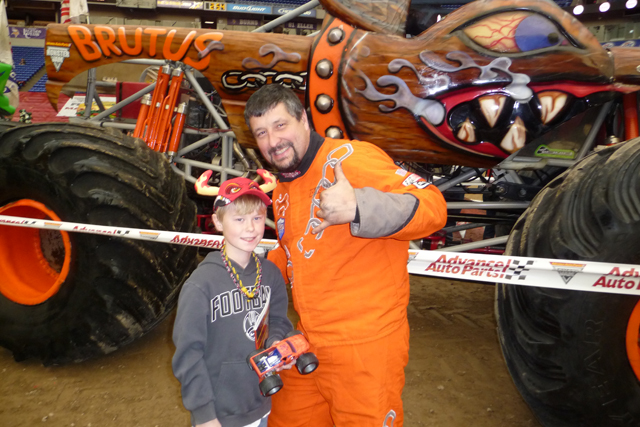 Chris Bergeron and Brutus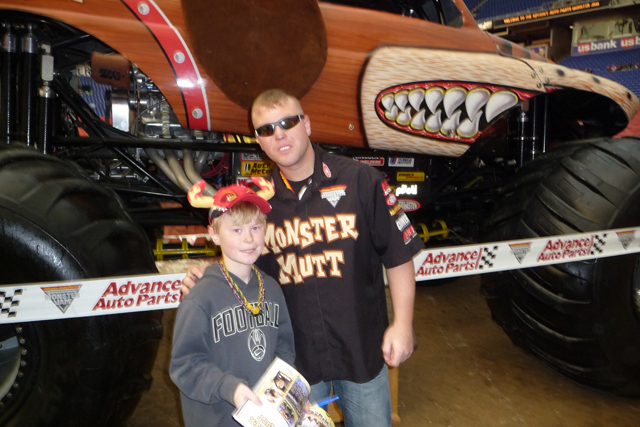 Joe Miller and Monster Mutt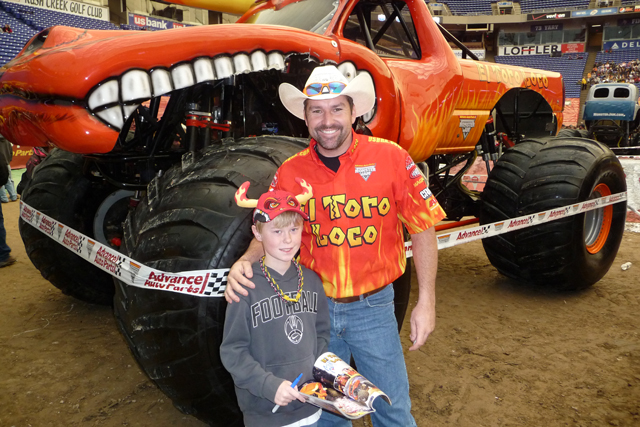 Marc McDonald and El Toro Loco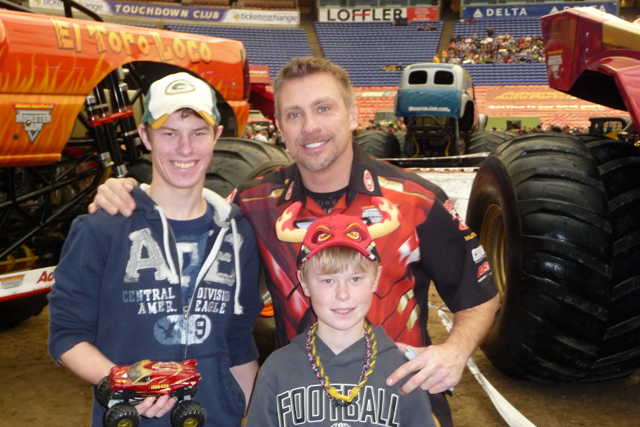 Scott Buetow and Ironman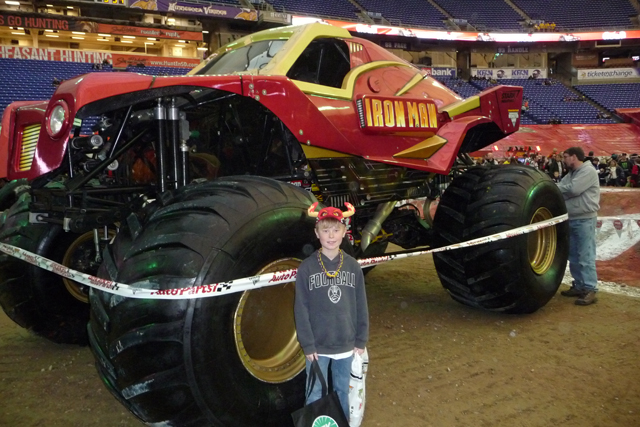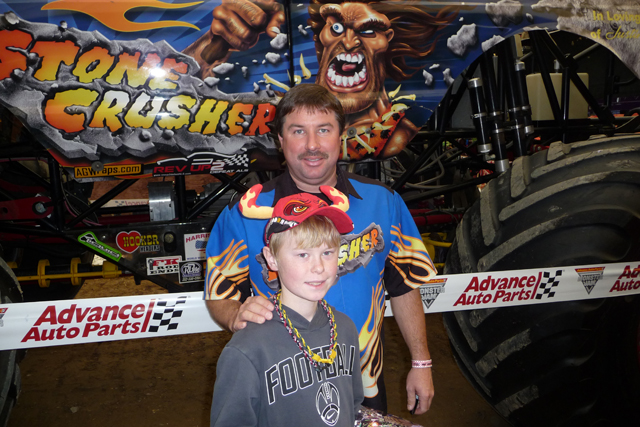 Steve Simms and Stone Crusher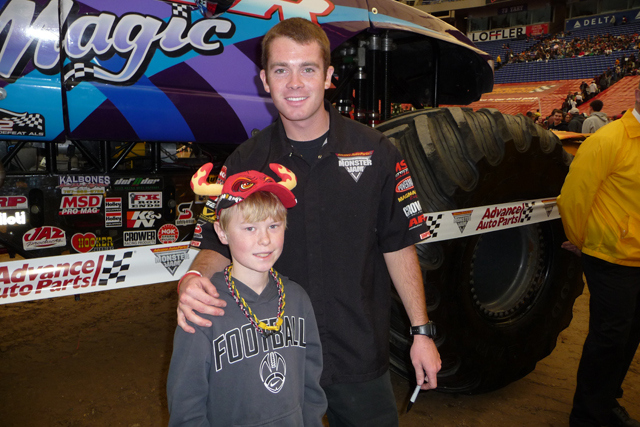 Morgan Kane and Monster Magic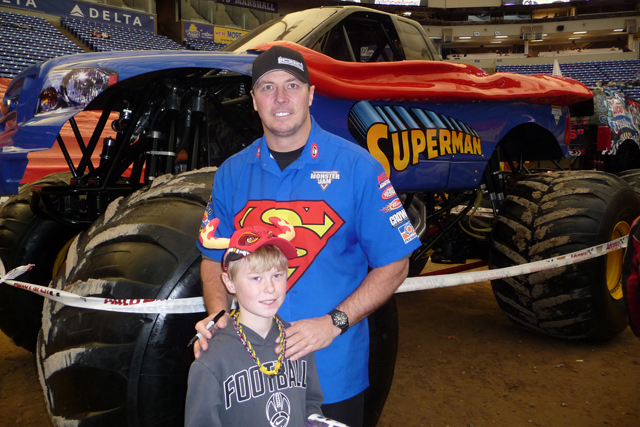 Chad Fortune and Superman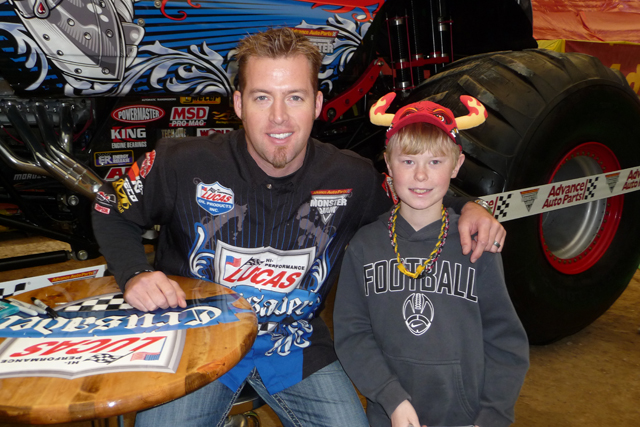 Linsey Weenk and Lucas Oil Crusader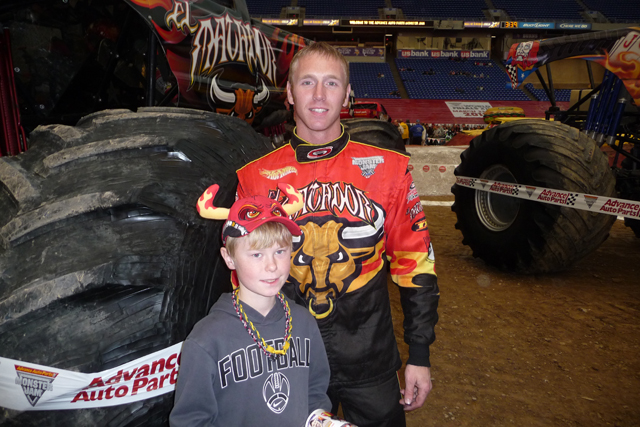 Daron Basl and El Matador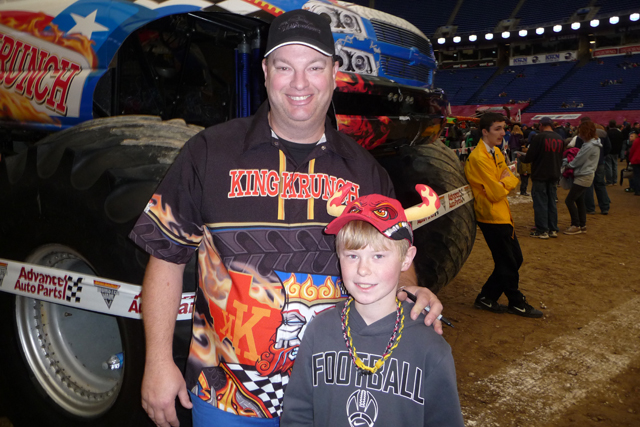 David Smith and King Krunch

Here's the Party in the Pits from above.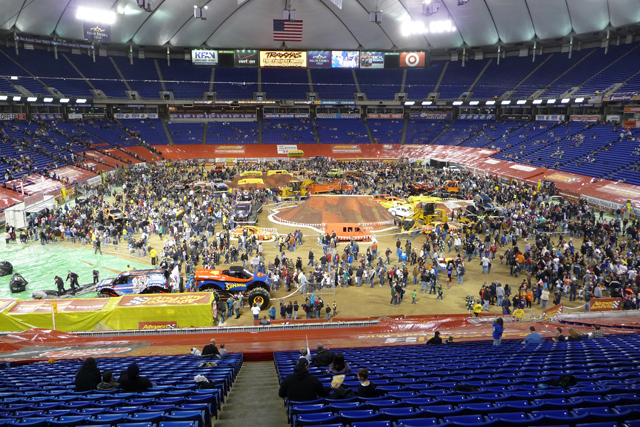 A favorite part of the party was the jump that all the kids had to jump off.