We had our work cut out for us as it was only us three boys and 16 trucks. Once again they did an hour pre-signing for the people who bought the $125 "special" ticket.

We had made up trading cards again, but this time we put a back on them. I made up 17 cards as we didn't know what was going on with Rolling Thunder and luckily I heard about Viper on Monster Mayhem website.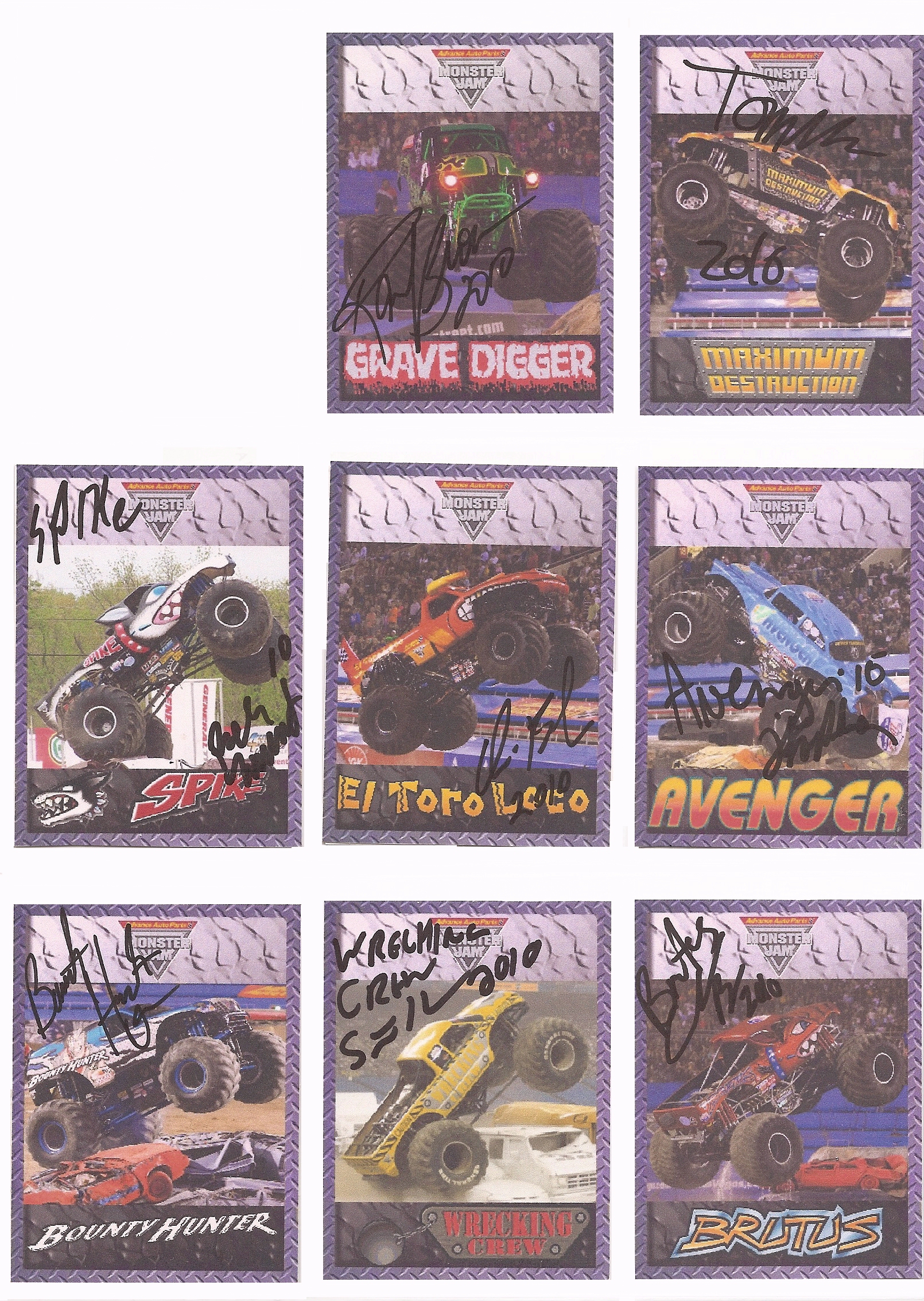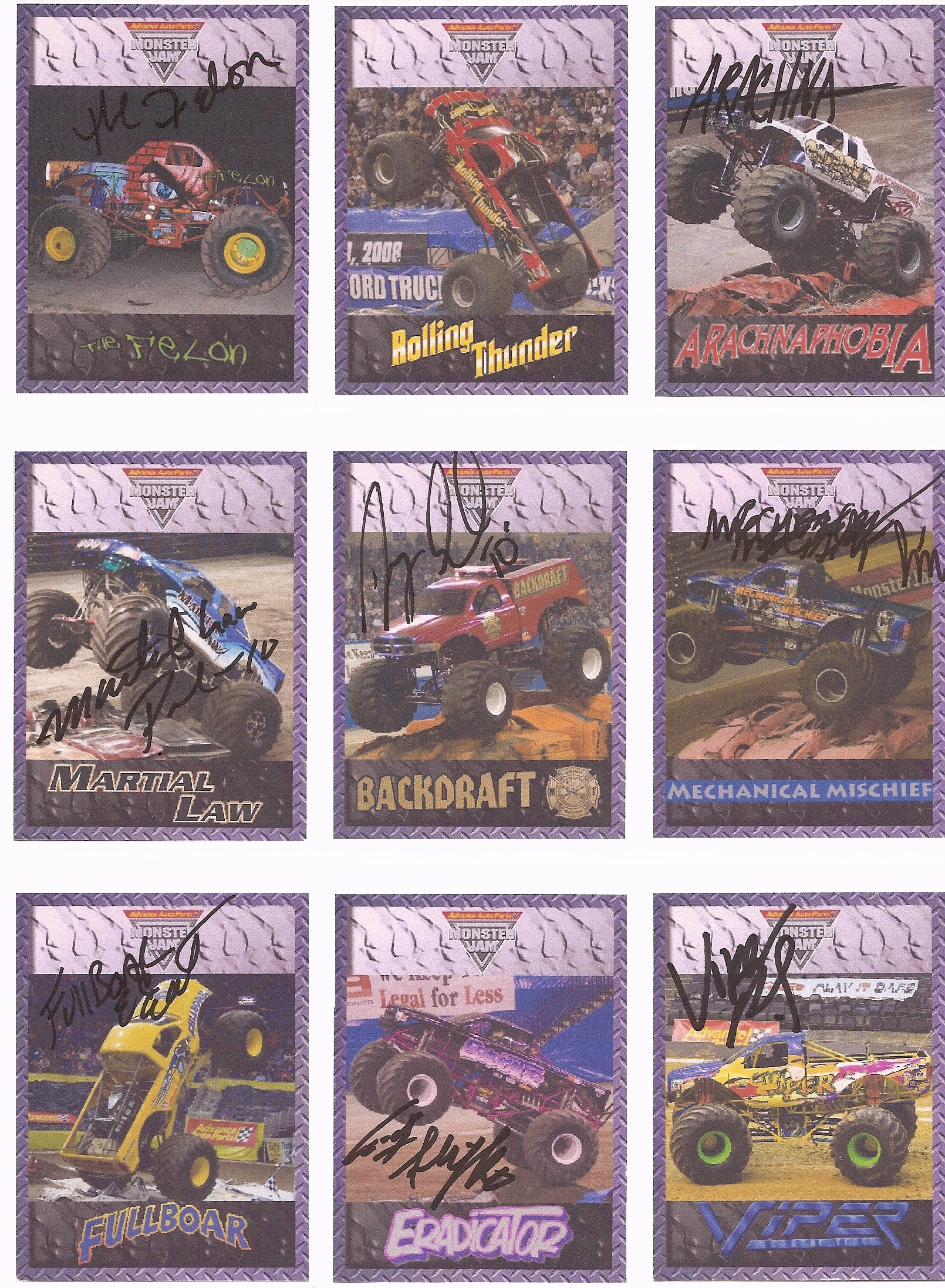 Always a good time, meeting Chris Bergeron.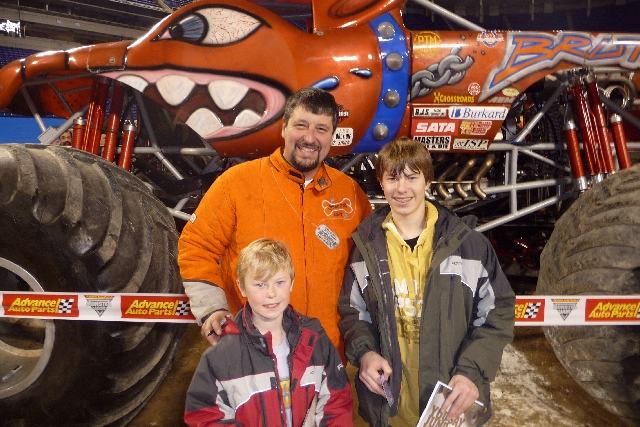 The morning of the show, we ran into Ed Eckart and his crew chief at Arby's and were able to talk to him a long time. The boys really enjoyed meeting a driver outside of the show. He told us that the previous night he was able to get a ride back to the hotel from Tom Meents. It was a small rental, Ford Focus or something like that, and that it was a wild ride in the snow.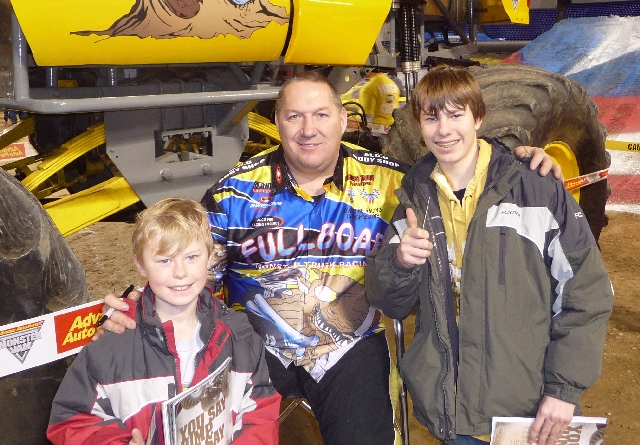 Before getting to Minneapolis, we stopped at a Wal-Mart and found a Felon Rev Treadz that we brought to get signed. Mark told it was his first one he signed, in fact, it was his first one he even saw.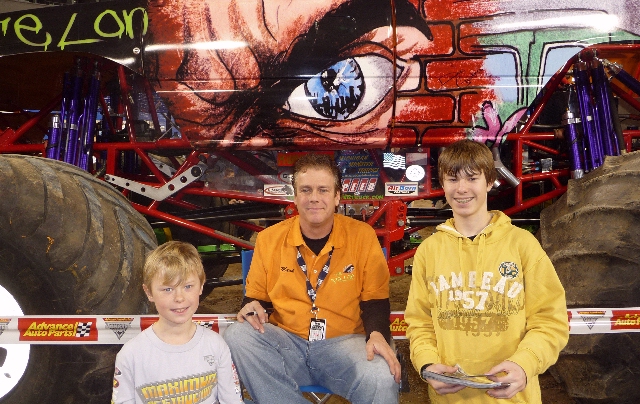 Driving Grave Digger was Randy Brown, the 4th different driver we have seen. We brought our Grave Digger diecast that we have been getting all the drivers to sign.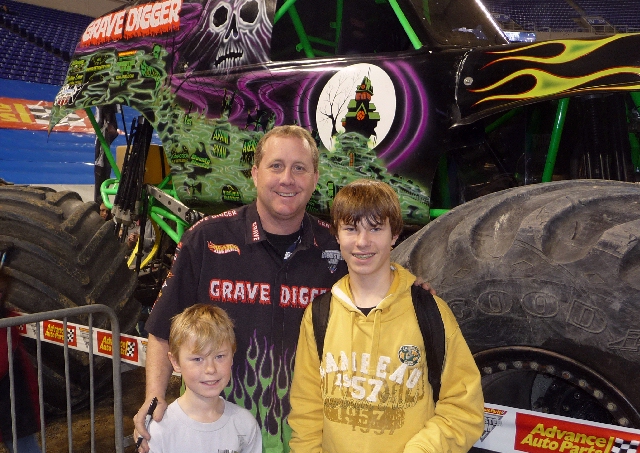 Nothing special for Tom Meents to sign, we were just glad that Tom was back to drive Maximum Destruction. However, he was our first autograph and Adam was still sleepy. Getting directions to the highway at the hotel front desk, we turned around and there was Tom. He politely talked to us and Adam even got to shake his hand. Run in number two.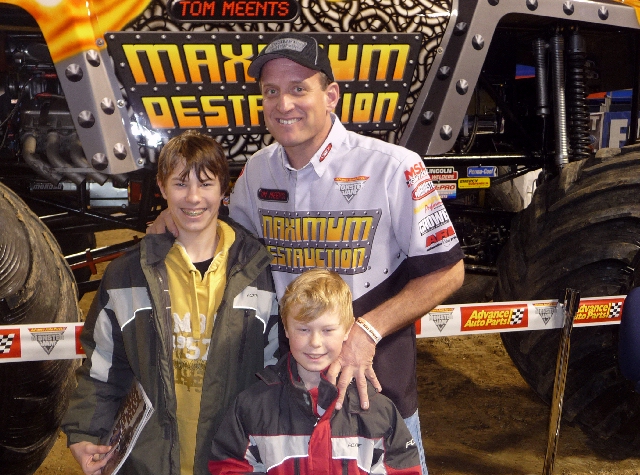 Dad was in the Grave Digger line waiting, so I didn't get a picture of Jim Koehler with the boys.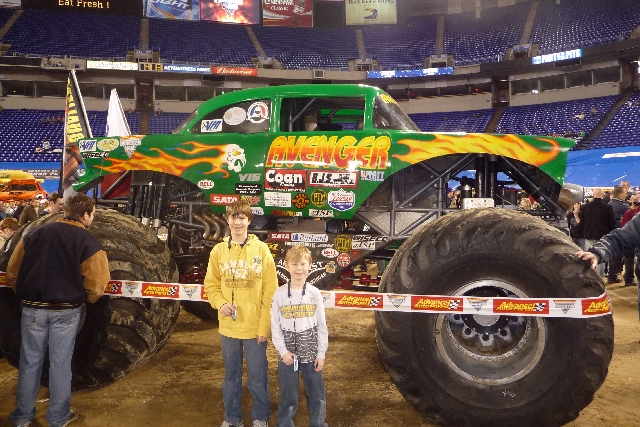 Here's an overall picture of the Pit Party.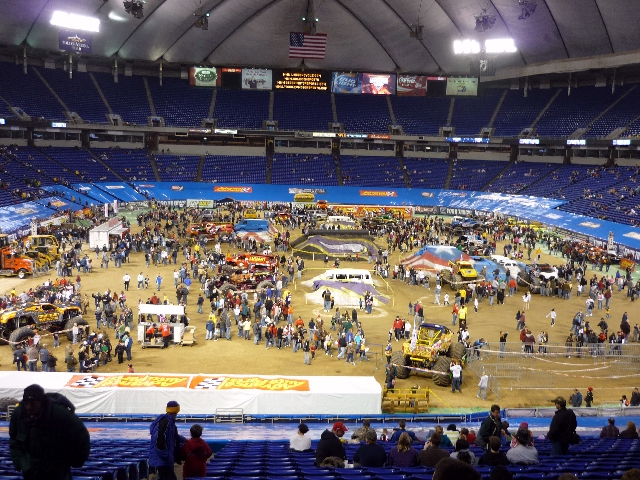 This was, of course, the day before the Vikings played the Saints in the NFC Champioship and the place was all about the Vikings, even the jumps.