Having Pit Party passes, we made our way to the Metrodome and had fairly nice weather to wait by the doors.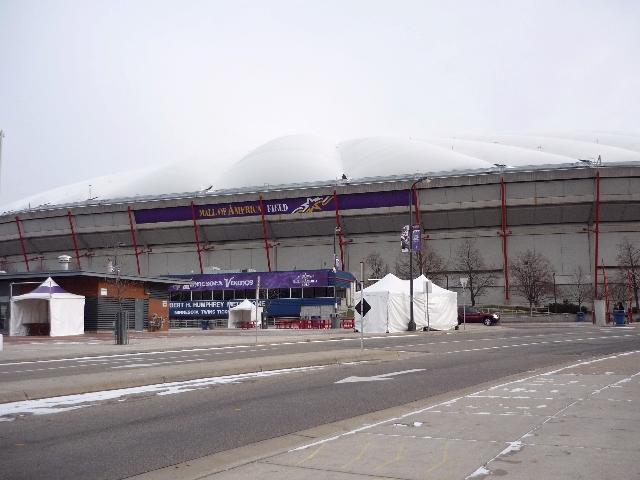 ... and they just had to have pictures like this hanging.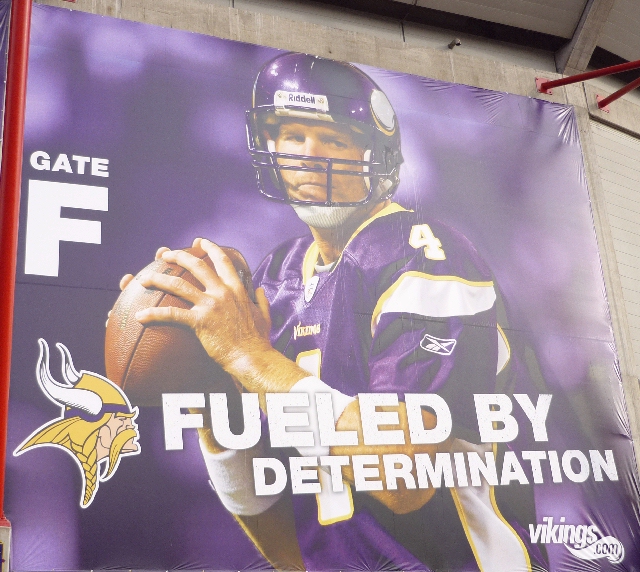 Once inside, there we no surprise trucks and once again we had made trading cards for the boys to get signed.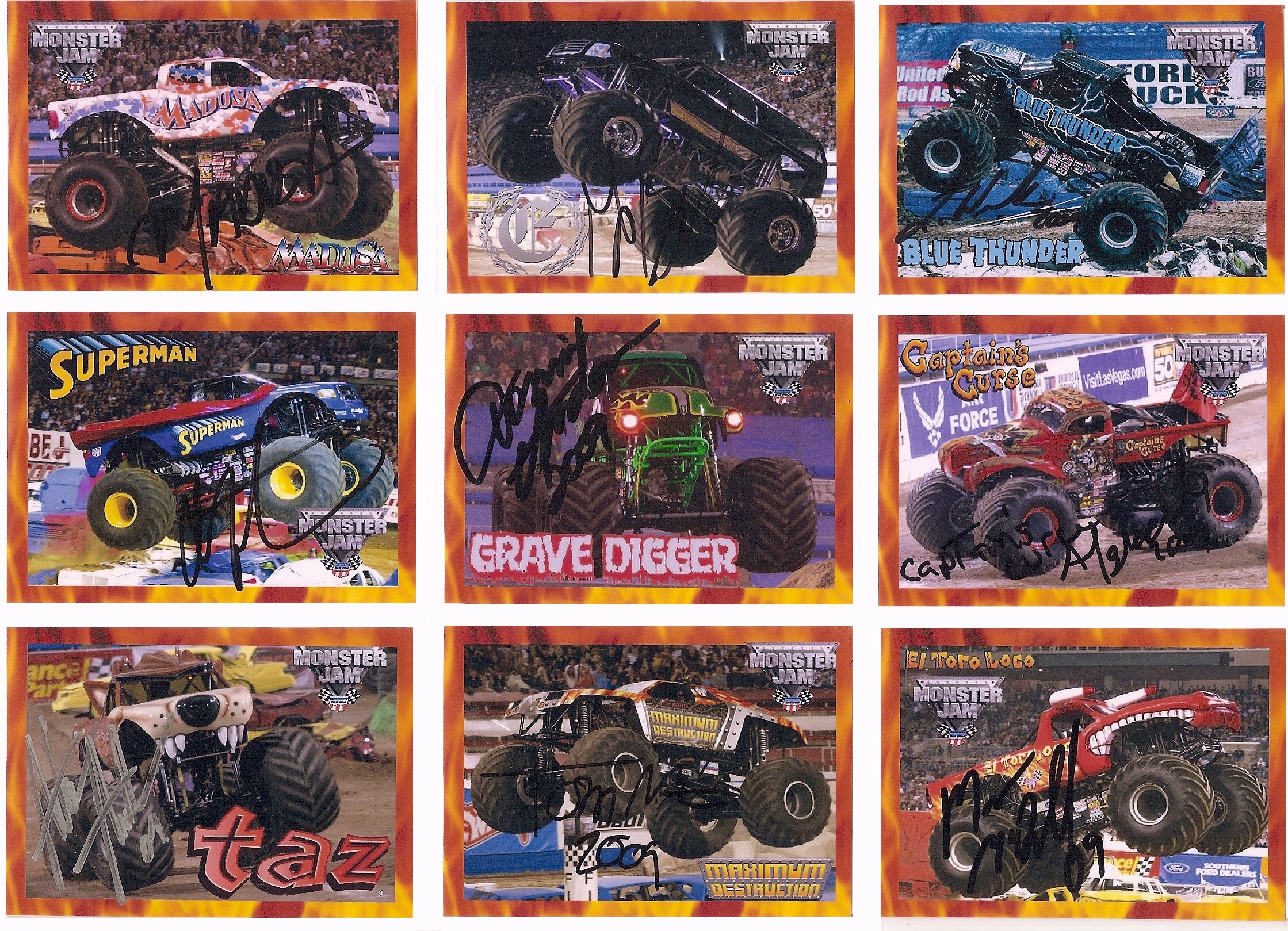 Having seen most of the trucks, the boys were excited to see Madusa and El Toro Loco.

This year they started something new, where due to a previous signing session, they split the drivers up. Some where there from the start and other where to come out at 3:00. In the end, they were able to get all the drivers autographs, even with Marc McDonald (the new El Toro Loco driver) being 20 minutes late for the 2nd session.

Meeting Chad Fortune, jeez is he tall.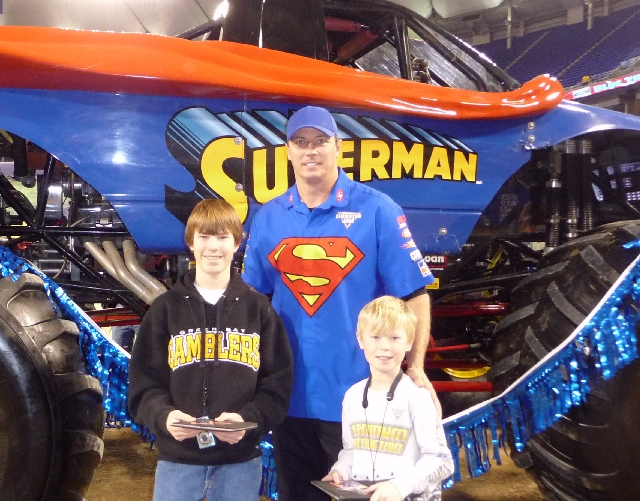 Again one of the most popular and longest lines, Dennis Anderson and Grave Digger.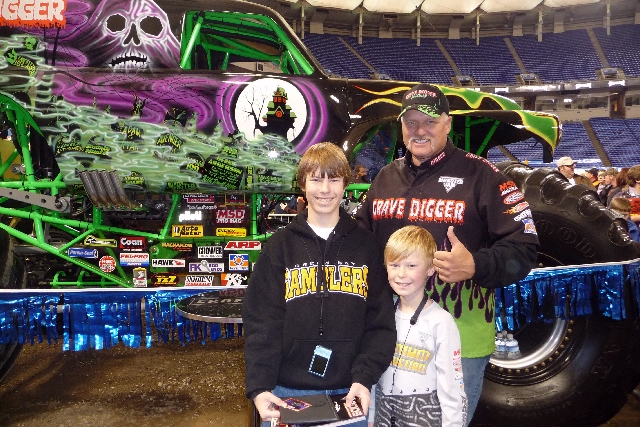 George Balhan (the mohawk dude) brought a sofa for autographs and put some ladies there for the boys.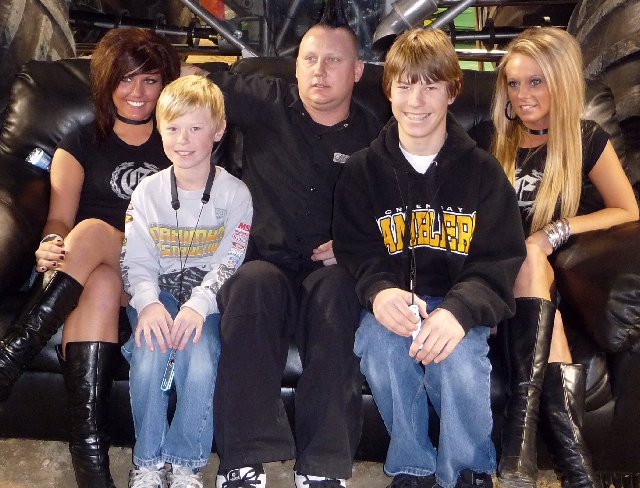 Lindsey Weenk (Blue Thunder) liked the cards we made up.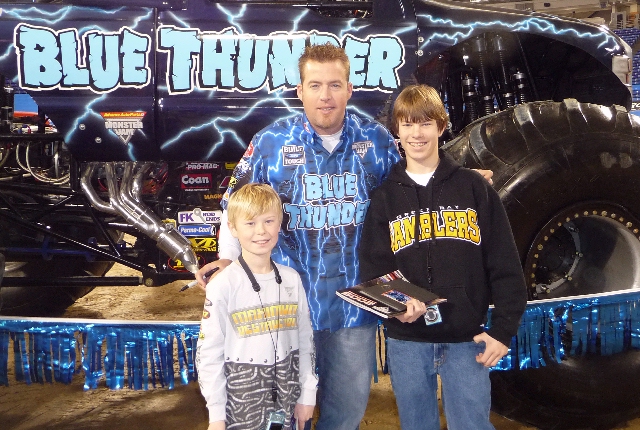 Madusa driven by ... Madusa was very popular with the crowd. Adam the camera is over here.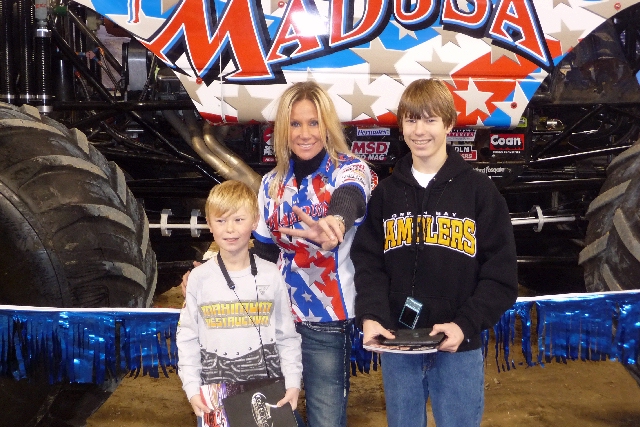 Tom Meents didn't lift the boys up this time, but always a good time.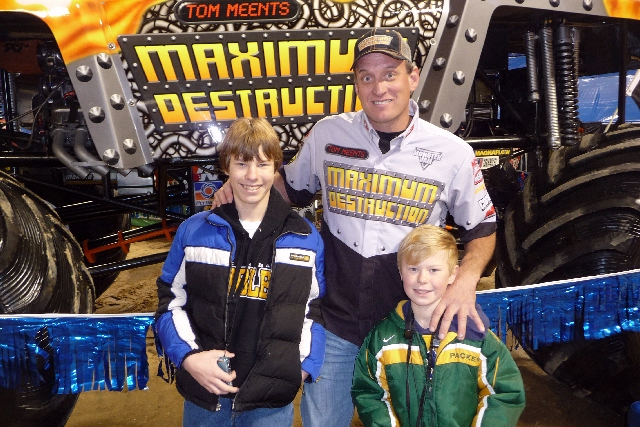 Adam brought his Pinewood Derby car to show him and get autographed.



Here's the late Marc McDonald and El Toro Loco.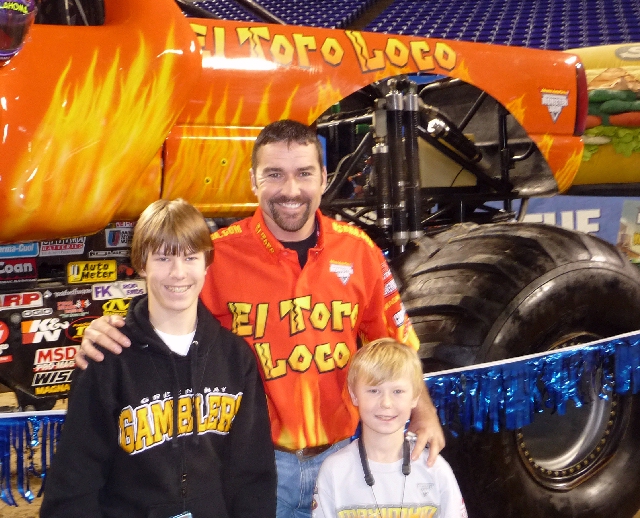 During the pit party Brandon got hungry and brought in lunch.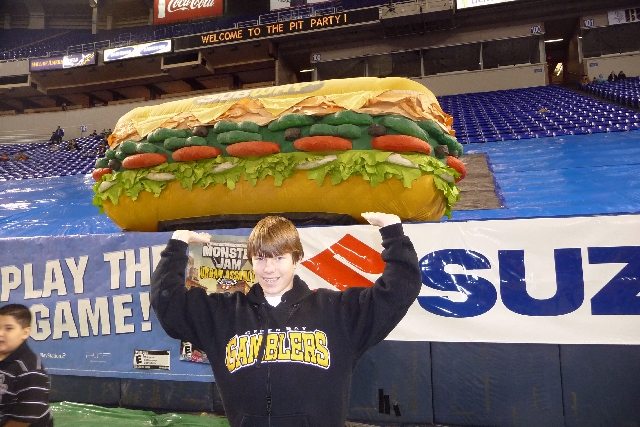 We think it used to be SubMan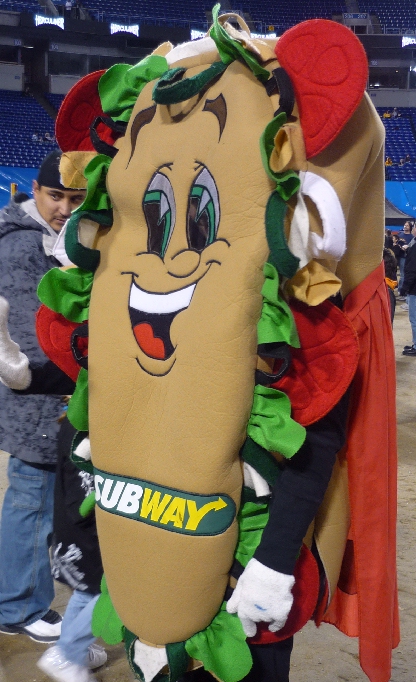 Here's what the track looked like for this event.