We waited outside the Metrodome for about 45 minutes and were 2nd in line. When the opened the doors we went as quickly as we could to enter the Party In The Pits. As we were walking down the steps, the boys noticed two trucks that were not listed on the Monster Jam website, Avenger and Brutus.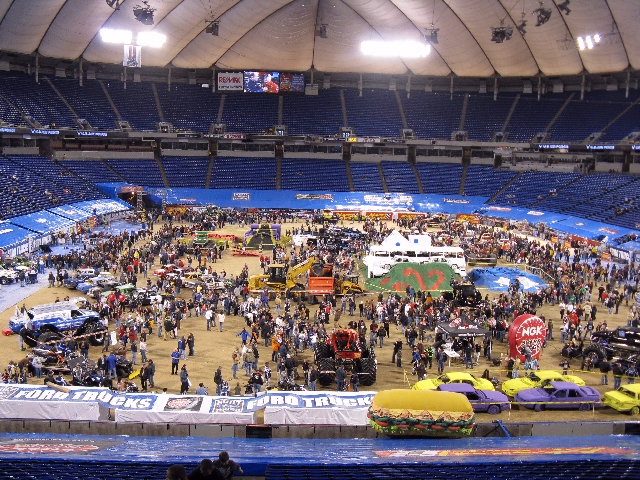 The goal was to get all (now 10) autographs. The longest lines last year were Tom Meents (Maximum Destruction) and Dennis Anderson (Grave Digger).
The boys went to Tom Meents immediately, while mom went to wait in Dennis Anderson's line.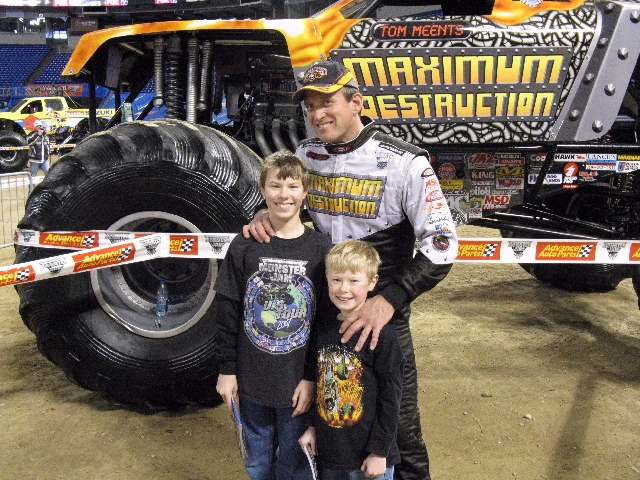 After Meents we were able to get to Jim Koehler (Avenger), Chrs Bergeron (Brutus) and Linsey Weenk (Blue Thunder).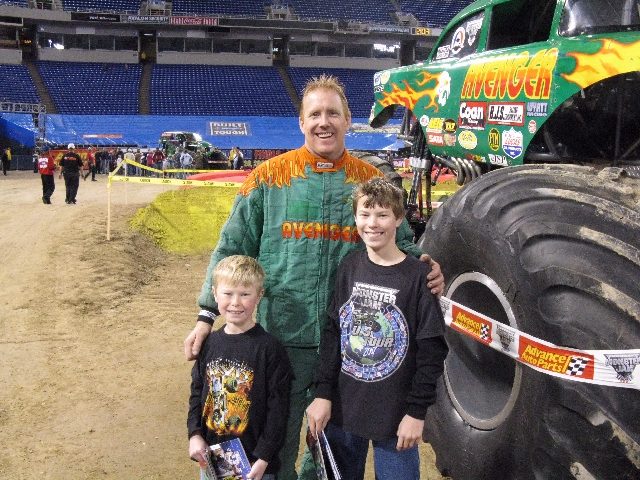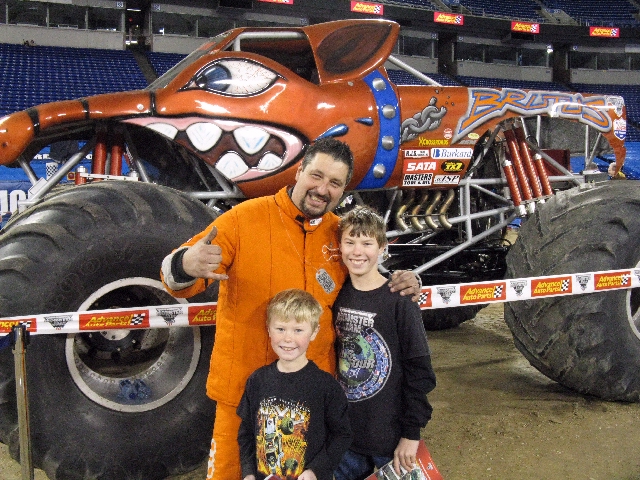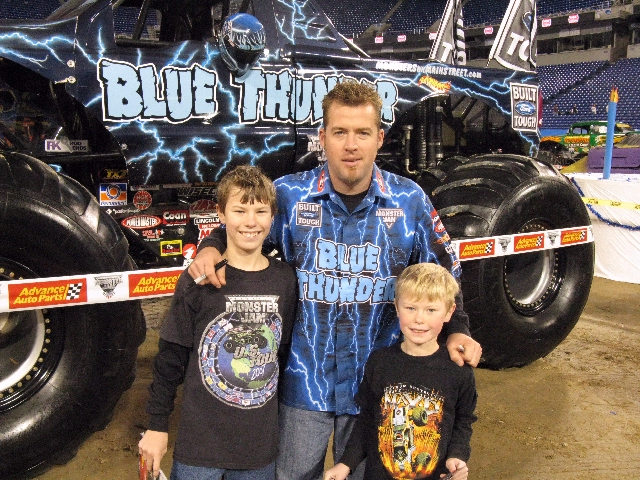 The boys then got to meet Dennis Anderson.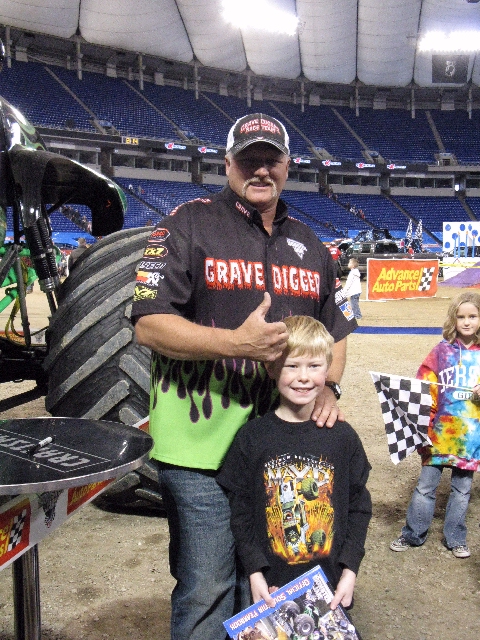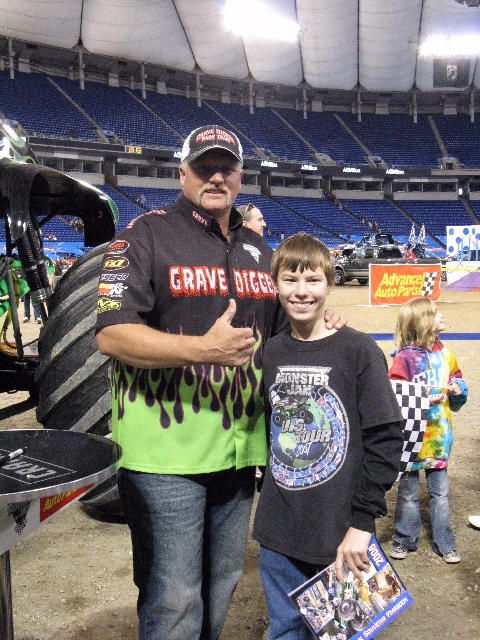 The next in line was George Balhan (An Escalade). They were looking forward to seeing his mohawk and sitting in his sofa.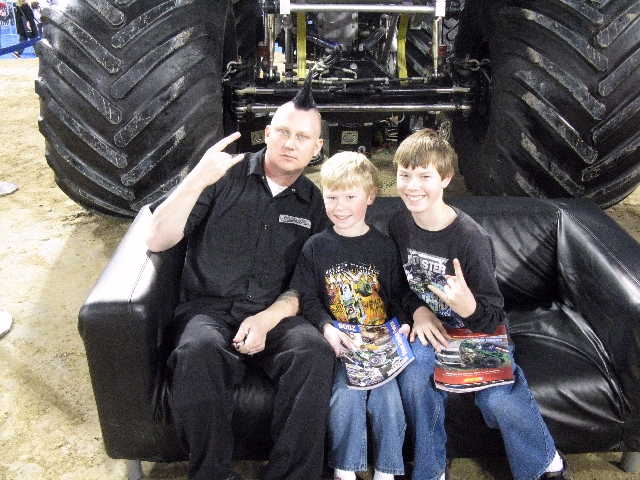 Next up was Alex Balckwell (Captain's Curse), however they were hoping for Pablo Huffacker who drove this truck in the World Finals.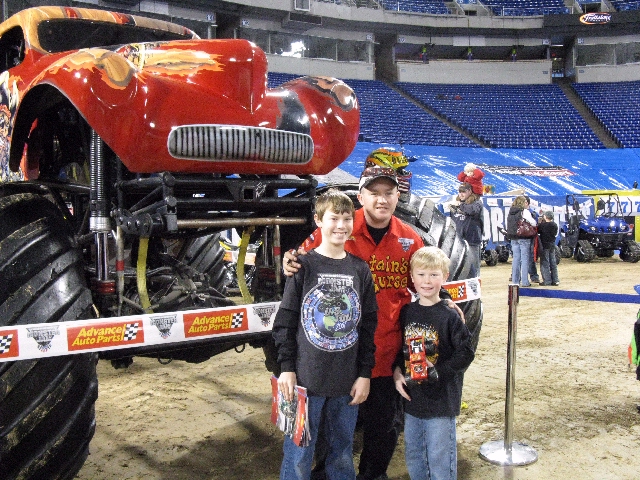 We then got to meet John Seasock (Batman) and had a long talk about possibly going to the World Finals in Las Vegas, Nevada. Dad was surprised how long he stood there and talked although there was a big line behind us.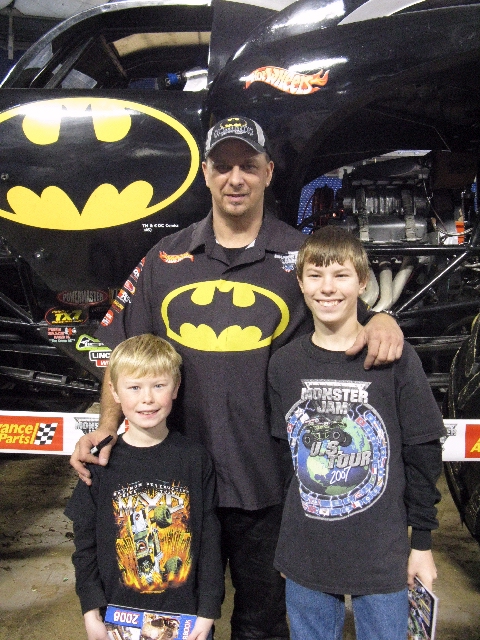 We then were able to finish all drivers with Bobby Parr (Team Suzuki).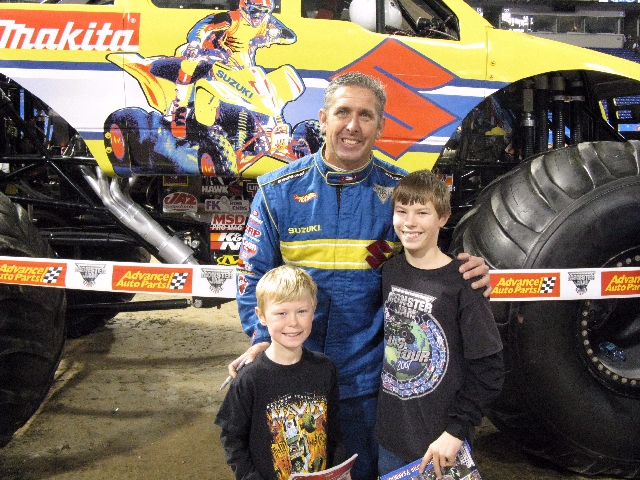 With all the autographs done, we spent time walking around and talking pictures of the trucks. We ran into the Speed Channel TV crew and got there autographs too.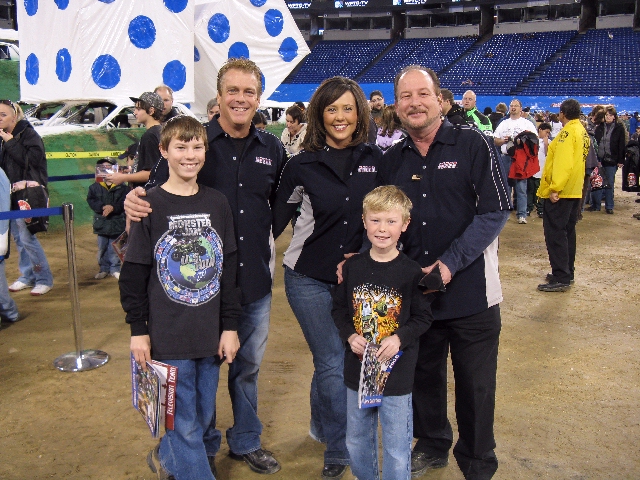 Back Row: Mark Schroeder, Sara Dayley, and Scott Douglass.
Front Row: The Boys.

We saw George Balhan get interviewed by Speed.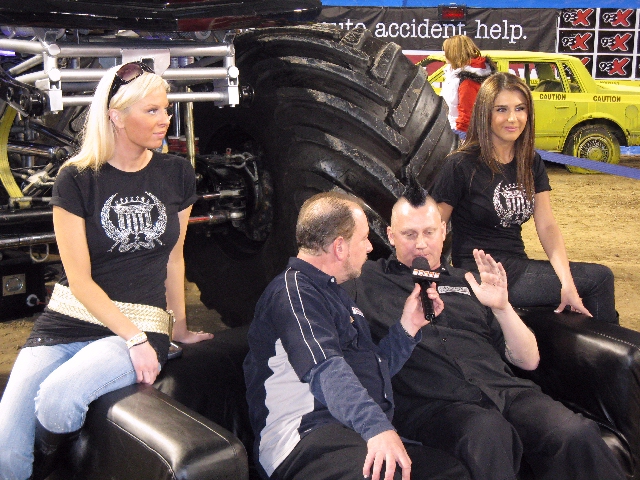 After shopping, we were walking around and saw Chad Fortune (Superman) on the Jumbotron and were able to get his autograph and a picture. He said his truck was stuck in customs after returning from Europe and wouldn't be racing.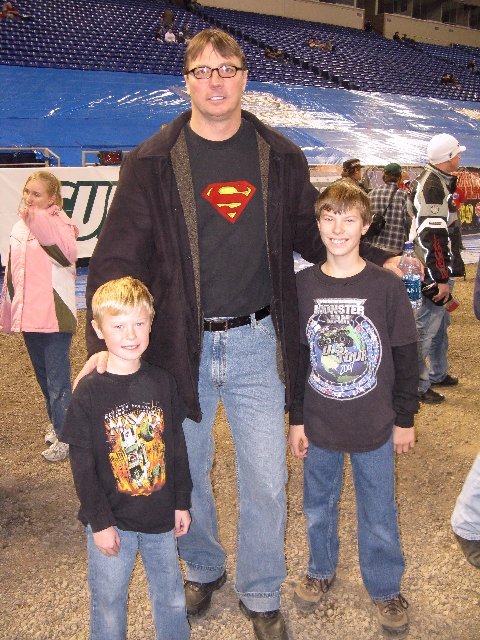 All in all, a very good Party In The Pits.




It was time to find our seats and get ready for the show.